Small Business Saturday – ComfortMade Mattress Factory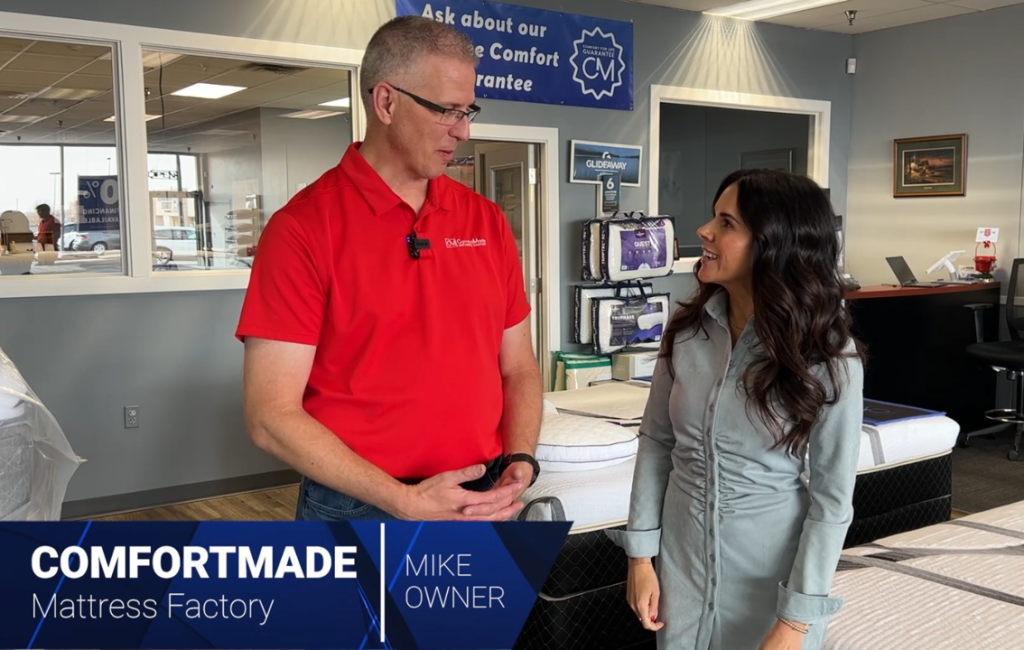 Comfort comes first at ComfortMade Mattress Factory, located in Lincoln, NE. 
After years of purchasing beds that felt good at the time, we continued to be disappointed a couple years in to sleeping on them.  The beds wouldn't hold up, would develop craters in the middle, and we would wake up with aches and pains we didn't have when we went to bed the night before.  Tired of sleeping on beds that were no longer comfortable, and tired of spending our hard-earned money to replace the beds every couple years, we knew there had to be a better solution.
After several years of research and development, we created a business model that allows us to provide the Highest Quality bedding products, factory-direct to you.  Cutting out the middle man allows us to offer our beds at the Lowest Price, while backing them with the Best Service Guarantee around.  We know our competition wants to continue to sell you a new bed every few years.  We would rather offer you a higher quality bed that will last longer, while providing the ability to adjust the comfort levels as your own comfort levels change.