Smashin'it 402: Making anger management fun
The business opened up in June and is giving people an outlet to vent, or just have fun.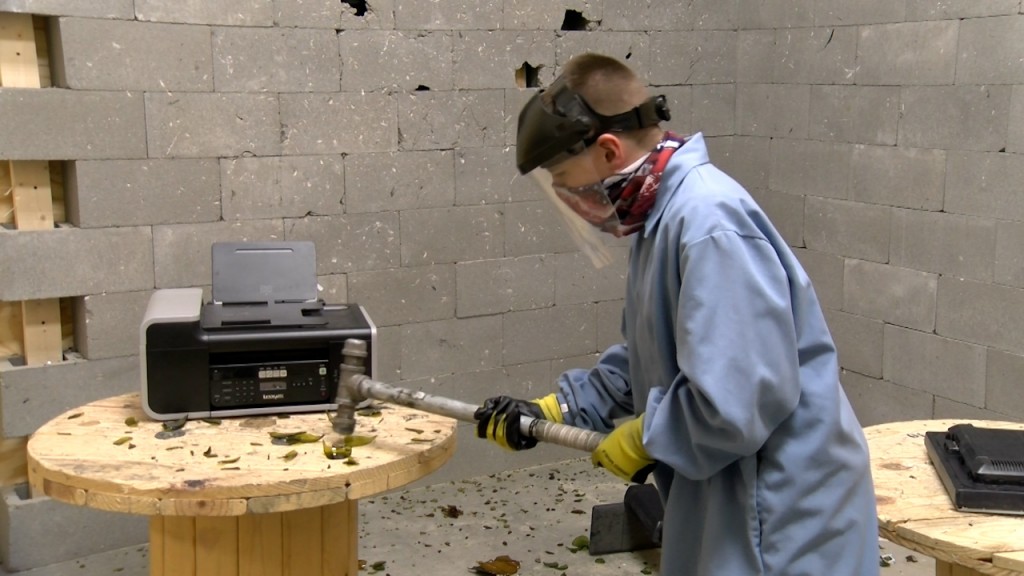 LINCOLN, Neb. (KLKN) – Matt and Desiree Miller started Smashin'it 402 in June. The couple thought wrecking electronics with bats and other items, would give people a chance to let their frustrations out or just have fun, especially during a pandemic.
"You can throw stuff against the wall." Desiree said. "You can beat it with our homemade tools that we have, baseball bats, we provide golf clubs as well."
From TV's, to beer bottles, keyboards and more, Smashin'it 402 has it all. Customers can come in groups or alone. Once they arrive they're put in protective gear. Each person takes turns smashing old electronics.
For some, it's entertainment, but for 20-year-old Jessica Olson, it's a distraction. Her father died in October.
"It was a great bonding moment, and kind of great just to be able to laugh and have a lot of fun, let up some of that steam that had been built up after his death and everything like that," Olson said. "It was such a great break from dealing with the funeral."
Whether it's a loss, breakup, stress or you just want to have fun, Smashin'it 402 wants to be your outlet.
"It's kind of an exhilarating feeling to see people come in," Matt said. "You can see the change in them from when they hit the first thing. They see that this is going to work."
The business is located at 2604 Park Blvd. For more information you can visit the Smashin' 402 website.