Some Black Sand residents can now enter their apartments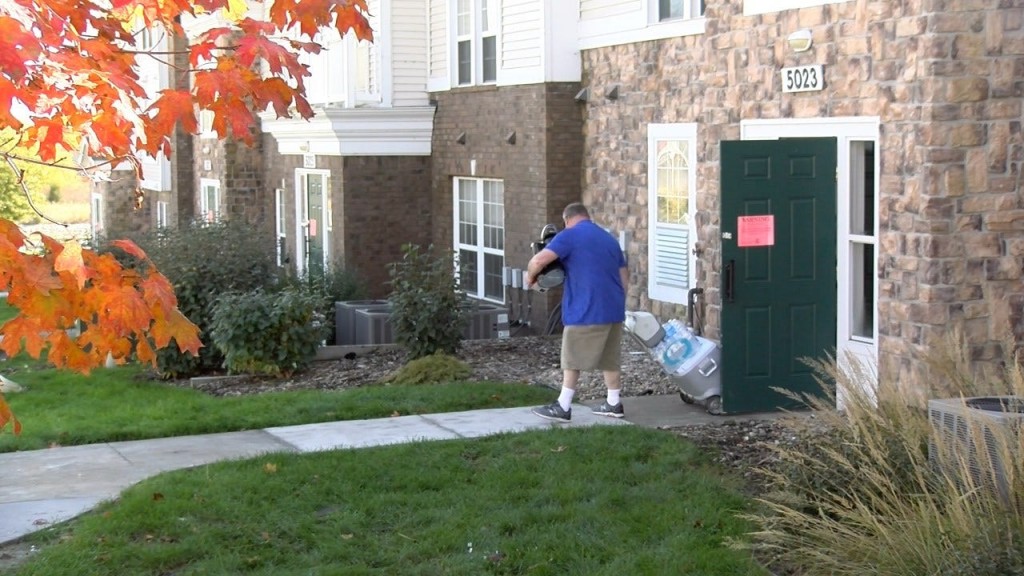 Posted By: Bayley Bischof Channel 8 Eyewitness News
The smell of charred wood hangs in the air around building 5027 at Black Sand Apartments.
A fire ravaged the building just north of 33rd and Superior early Wednesday morning.
The blaze, which LFR says was likely caused by a discarded cigarette destroyed the building and displaced all residents.
One of those is Phillip Griggs.
Who said he's one of the lucky ones.
His apartment was untouched by the fire.
For, he and his wife, things are starting to come together again.
"Well they gave us an apartment last night, so we got a new apartment all ready to go and we got the go ahead to get our stuff out today," Phillip Griggs, resident said.
He said the apartment's staff has been helpful through the ordeal.
"We've lived here for about five years now and they have been very accommodating, they have been very patient with people and of course sympathetic," Griggs said.
He also said some of his neighbors in the building will also move into new units in the complex.
But like he said, they are lucky, they still have their belongings.
Others, like Kegan Shryocks, have nothing left.
"They said the top floor is pretty much done," Kegan Shryocks said. "I don't think we are going to be able to come back in. pretty much everything that we had there is just gone basically."
He and others who lived in apartments closest to the fire will not be able to get back into the building, and all of their belongings are likely ruined.
For residents in his situation, Black Sand is asking for donations.
You can bring food, water, toiletries and other household items to their leasing office anytime.
We haven't heard more from the fire inspector yet.
The last update we have is that there's an estimated 2.5 million dollars in damage, and though the fire was likely caused by a discarded cigarette, but it's unlikely any criminal charges will come out of the fire.