Special election ballot deadline Tuesday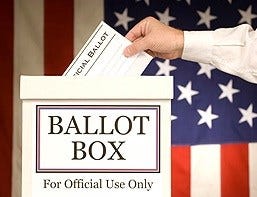 Press Release Courtesy of Lancaster County Election Commission:
Lincoln — Lancaster County Election Commissioner David Shively is reminding Lincoln Public Schools voters who have not returned their mail-in ballots for the February 11th Special Election that the ballots must be received in the Election Office no later than 5:00 p.m. on Election Day, Tuesday, February 11th.
Ballots received after 5:00 p.m. on February 11th will not be counted.
Shively recommends that voters no longer mail their ballots as they may not reach his office by the February 11th deadline.
Shively suggests that voters drop their ballots off at the Election Office, which is located at 601 North 46th Street, Lincoln. A ballot drop box is located on the north side of the building and is available twenty-four hours a day.
Ballots for the all-mail election were mailed to all registered voters of the School District on Tuesday, January 21st. If a voter has not received a ballot, it likely means that there was an issue with the voter's address. Voters will need to visit the Election Office to update their information and to receive a new ballot.
The Election Office will be open on Monday, February 10th from 8:00 a.m. to 4:30 p.m. and on Tuesday, February 11th from 8:00 a.m. to 5:00 p.m.
Anyone having questions regarding the election should contact the Election Office at (402) 441-7311 for additional information.