Stories of control, sex and torture continue on day 12 of Boswell trial
Day 12 of the trial brought more testimony from women who were close with Bailey Boswell before the death of Sydney Loofe, and testified to the lifestyle she lived.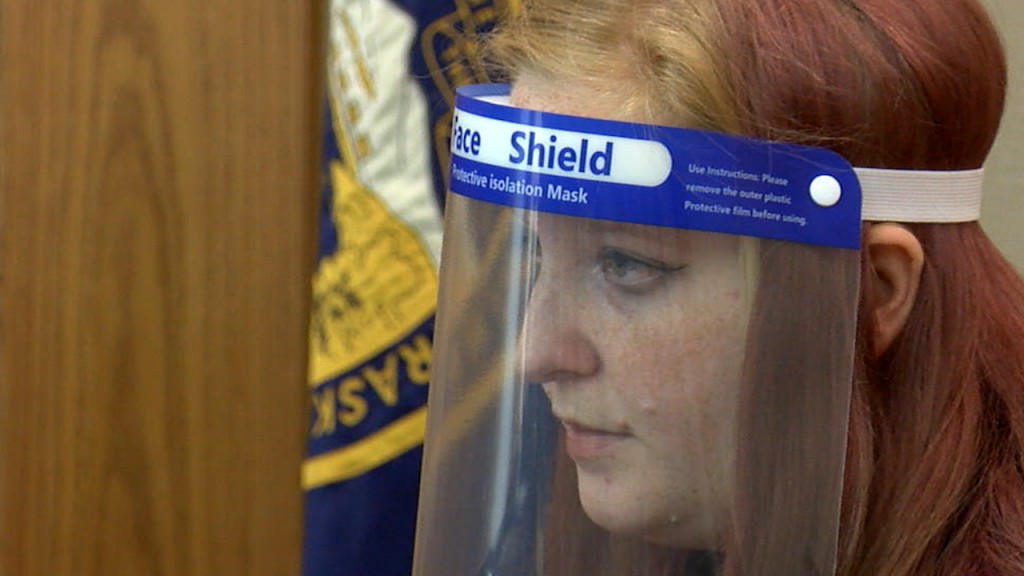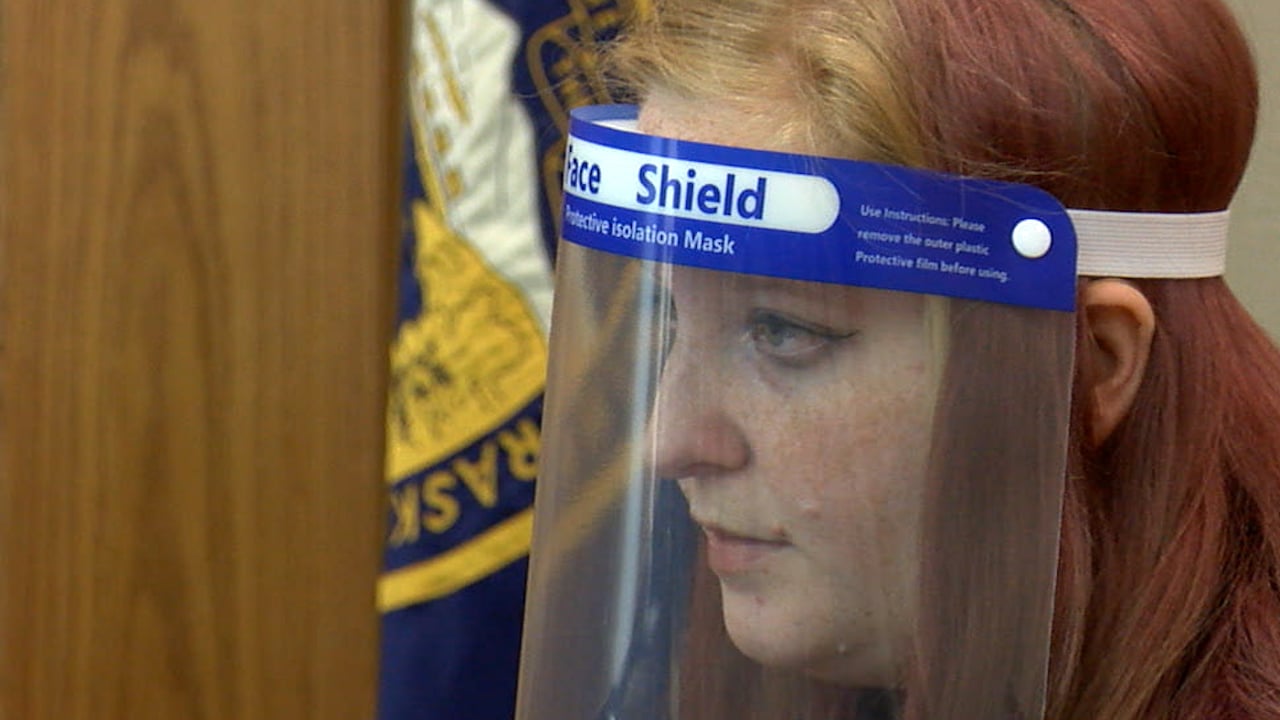 LEXINGTON, Neb. (KLKN) – On day 12 of the trial for Bailey Boswell, who is accused of killing 24-year-old Sydney Loofe of Neligh in November of 2017, the jury heard from more witnesses who were close to Boswell and Aubrey Trail months before the death of Loofe.
When Kaitlyn Brandle was 21-years-old, she matched with a woman named Kelsey on Tinder, on October 31, 2017. On the witness stand Thursday afternoon, she testified that Boswell, seated at the end of the table next to her defense, was 'Kelsey' who she met online that day.
Brandle tells the prosecution that she didn't know Boswell's real name until Thanksgiving of that same year, after three weeks of a roller coaster relationship. Brandle says almost immediately, their conversations online turned sexual, both of them expressing desire in having a dominant/submissive relationship together, something Brandle said she had never done before but was curious about experiencing it.
'Kelsey' informed Brandle she had a 'master,' and that Brandle would also be required to follow rules. After meeting with Boswell the next day, November 1, 2017 at the Ameristar Casino in Council Bluffs, she also met Boswell's 'master,' Aubrey Trail. It was then that she was informed she needed to call Boswell 'mistress' or 'mommy' and refer to Trail as 'daddy.'
As part of the rules, Brandle says Boswell required her to give Trail massages and perform oral sex on him, even though she says she wasn't interested in men. However, she says she was willing to do it in order to maintain her relationship with Boswell.
Like previous testimony, Brandle says she was also given a $150 allowance each week. "I wasn't in it for the money. I didn't like being paid to be in a relationship," she said. Brandle then said she accepted it to please Boswell and continue their partnership. She also mentioned several times during her testimony how Trail made her uncomfortable and she was uneasy about his part in their arrangement.
Brandle testified that if rules were broken, or if she made Trail or Boswell angry, there were punishments. She described an incredibly sexually graphic punishment that she endured after leaving her marijuana pipe in Boswell's car. Brandle says Trail held her down while Boswell penetrated her anally with a sex toy.
"I wanted to be in this relationship, despite being uncomfortable with Aubrey, I still wanted to have a relationship with Bailey, so I just accepted whatever punishment she wanted," Brandle said. Brandle detailed other instances when Boswell encouraged and forced her to perform sexual acts on Trail as the prosecution tried to show the jury Boswell's control over the young woman.
After quickly spending a week with Trail and Boswell at their apartment in Wilber, Brandle went home on November 14, saying she expected Boswell to pick her back up on the 16. However, text messages shown to the jury show that Boswell decided to wait to pick her up until the 17, because her and Trail 'were exhausted.'
November 14 and 15 are the nights Boswell and Sydney Loofe met and went on their dates. On November 16, Loofe's mother reported her missing to the Lincoln Police.
On November 17, Brandle says her, Boswell and Trail went back to the Ameristar Casino in Council Bluffs, spending two days there, captured on surveillance video, which was presented to the jury earlier this week. Brandle said it was then that Boswell began more seriously talking about torturing and killing people, something she had mentioned in the past but never detailed. Something Brandle told Boswell she was not comfortable with doing.
"I didn't know what to say, this wasn't sex anymore, this was real," Brandle said. She testified that Boswell wanted to kill a 'stalker girl' who we later learn was a woman named Ana. Brandle said Trail threatened her and her famliy when she expressed not being interested in helping them kill Ana.
On November 18, LPD Investigator Bob Hurley, who tracked Boswell and Trail's cell phones on the early morning hours of November 16 and led officials to the discovery of Sydney Loofe's body, he says Boswell and Trail's phones are tracked going to Nebraska City, but are turned off, losing data. Brandle testifies to feeling ill and sleeping at the Ameristar Casino hotel that whole day and not remembering much, while Boswell and Trail were out and driving her car.
The story escalates from there. On November 19, Trail and Boswell told Brandle they would be going to Grand Island to smuggle cocaine, and that Brandle would get a portion of the profit. She says when they arrived, the couple dropped her off at the mall, where she spent a few hours they went to find the cocaine, which she was told was being dropped out of an airplane into a cornfield.
When the cocaine couldn't be found, Trail said he would then pay Brandle and Boswell to find a random woman in Kearney to kill, something Brandle insisted she didn't want to do, but still felt threatened by Trail.
That night, Brandle says talk of torturing people and cutting their limbs off resurfaced while her and Boswell were intimate.
The next day, the three left for Kearney, where they arrived at the La Quinta Inn. After checking in, Brandle said she got a voicemail from a police officer who said her name was found on a prescription pill bottle during a wellness check at Boswell and Trail's apartment in Wilber. On surveillance video, the three are seen gathering their bags and packing Brandle's car and leaving after arriving less than 20 minutes earlier.
Boswell and Trail told Brandle they would be going to Iowa, and it was then that Brandle was told Boswell went on a date on November 15 with a woman who was now missing, but insisted they had nothing to do with it.
Brandle recalled being upset that Boswell had cheated on her and says Boswell and Trail were acting different those days, and were quieter than usual.
The group went to Des Moines, but quickly returned to Omaha where Brandle lived, after she said her father had a heart attack and was dying.  The three made an agreement to trade cars, leaving Brandle with Trail's Ford 500 while Boswell and Trail continued their travel to Iowa in Brandle's Sebring.
A short time later, Brandle testified that as she was driving with her mother to visit her father in Trail's car, which at this point police were searching for, she was pulled over and taken into the Omaha police station for questioning.
Brandle tells the jury she never knew, heard of or met Sydney Loofe, and didn't know her name until police talked to her that day. After nearly five hours of intense testimony, the shy, soft-spoken 24-year-old was excused, giving the jury plenty to think about as they connected Brandle's relationship to Ana Golyakova, who they heard from earlier in the morning.
Golyakova, the 'stalker girl' as Boswell referred to her as with Brandle, was involved with Boswell and Trail from the summer of 2017 until mid-October. Golyakova and Brandle never met.
She also met Boswell on Tinder during the summer of 2017 after she had recently graduated from high school. Golyakova, a young woman whose family moved here in 2012 from Russia, was noticeably irritated on the witness stand.  She testified that Boswell was using the alias 'Jenna' throughout their involvement together. After meeting 'Jenna,' she was introduced to Aubrey Trail.
"He was asking me about my situation, and what I wanted to do in life and I told him. He was saying that he could sponsor that," Golyakova testified.
Throughout her testimony, Golyakova indicated that she came from a 'toxic' and strict upbringing, but money that was given to her would often go towards her fund for college or back to her family to help them as they were struggling.
Golyakova admits to being 'young and rebellious' and sticking around with Boswell and Trail because the money was appealing to her. Trail would give her a weekly allowance of $200-$300, and she got involved in their antiquing business. In 2019 during Trail's trial, she testified that he would provide her with items to sell, and she would make close to $500 a week by selling antique items on Ebay or at the Ardvark Antique Mall in Lincoln. Trail and Boswell rented space and frequented the mall to sell antique items, which Golyakova and Ashley Hills, who testified Wednesday, said were almost always stolen items.
Briefly mentioned was Golyakova's sexual relationship with 'Jenna,' and she says when they were intimate Trail would be in the room watching them. Golyakova was asked if Boswell was interested in choking and rough play during sexual encounters, to which Golyakova replied yes.
Golyakova testifies that the topics of witchcraft and powers came up after a few weeks of being with the couple, but she says both now and at the time she didn't believe anything they told her. "It was pretending," she tells Mike Guinan of the prosecution.
Boswell's defense objected to nearly every question on the topic, but was overruled almost every time by Judge Vicky Johnson.
She says Trail tried to convince her he could hypnotize people, and recalled an incident in their Wilber apartment when he hypnotized 'Jenna,' who is Boswell using an alias. Golyakova claims she believed it to be an act.
As her involvement with the couple continued, she said conversations about torture and killing for a profit came up, and she was uncomfortable with it. She testified that she believed they could see her uneasy feelings about it, and talked mostly about doing it to criminals and rapists.
Even mentioned was when Golyakova says Boswell and Trail were trying to bring in another young girl into their group. Golyakova says she messaged the woman on Instagram as a warning, telling her the situation was different than what they were telling her. She said Boswell and Trail would trade phones and message a number of women.
Lancaster asked Golyakova if she had ever received punishment for breaking the rules, and Golyakova testified that 'Jenna' once slapped her in the face. When asked if Trail ever hit her, she said she didn't remember.
"If somebody hit you, you would remember that, correct?" Lancaster said. "I paid three psychologists to forget this sir, no I don't remember," Golyakova responded.
Mid-October of 2017 is when Golyakova claims she left the arrangement, having little contact with the couple after that. She says she was relieved after leaving, but was scared for her safety.
Text messages between Boswell and Golyakova show the controlling nature of the relationship. "I am tired of you not doing what you are told," said one message from Boswell. She said Boswell and Trail told her they knew where she and her family lived, and that Trail 'wasn't afraid to take someone out if they were in his way.'
Golyakova also says she never heard of, knew or met Sydney Loofe until she was called to talk with police.