Supreme Court decision reveals a major win for the Pride community
A battle against discrimination in the workplace will get a little easier for the cause.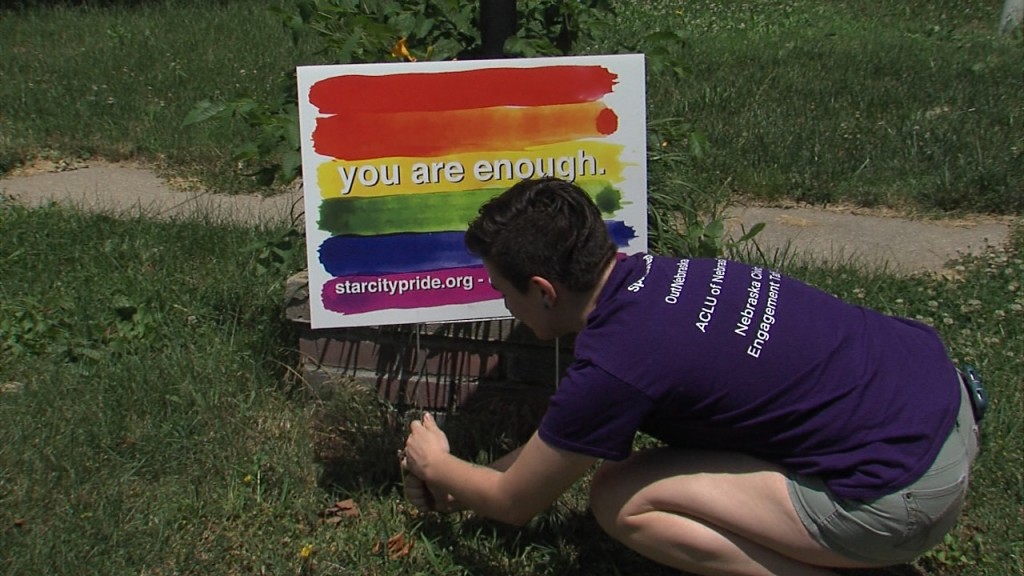 Mar Lee (Marlee) has been on the forefront of the uphill battle with the LGBTQA+ community, and Monday's Supreme Court ruling gave them just the fuel they needed to reach the top.
"Just really great waking up this morning and the first thing I saw was about the Supreme Court decision and I just felt this feeling of euphoria," said Marlee, a Trans community organizer.
The decision, as explained under the historic Civil Rights Act of 1964 protects LGBTQA+ employees from workplace discrimination.
"It really reinvigorates me and all the work that myself and others put in. It feels great to have these kind of wins to keep pushing us forward," said Marlee.
Marlee says the win is some more fuel to feed the fire, and says they remember a time where they were in a position of workplace discrimination.
"I mean, I was lifeguarding, I was trying to protect kids and let kids enjoy their summer and have a safe place,  but I couldn't even have a safe place to work," said Marlee.
A coworker outed their sexual identity to the town they lived in, and the impact followed them even when they got a job in another town to get away. They were too afraid to stand up for themselves in fear of losing their job, an option they couldn't afford to take.
"I was the oldest child in a family where I had a single parent and we were on food stamps, I was basically supporting myself financially and trying to help support my family and my three younger siblings, so I wasn't in a position where I was like "I'm being sexually harassed because of these reasons, one of them being my sexual orientation," said Marlee.
They say when you're in the position to be open to who you are to your work environment, and the only option is no, the situation becomes frustrating and heartbreaking, and thankfully, that fear of failure can no longer reside in the Pride community.
"So hopefully by taking it to your local court, that judge will use that precedent as an example and we won't have to take it all the way up to the federal court system, they won't have to get that far," said Marlee.
Many say the decision today is remarkable, given the conservative majority on the U.S. Supreme Court.