Update: Suspect dead in Alliance standoff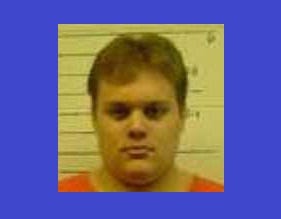 By: Kali Nicole
knicole@klkntv.com
A 14-hour standoff in Alliance ended late Tuesday night as the Nebraska State Patrol exchanged shots with the suspect.
The Nebraska State Patrol says the armed man, 27-year-old Andres Gonzalez, wounded three law enforcement officers and a hostage during the standoff at an Alliance pharmacy. They say Gonzalez was shot in killed in an exchange of gunfire with state patrol S.W.A.T. members at around 10:30 p.m. (MDT) Tuesday. Gonzalez was pronounced dead at approximately 11:30 p.m., (MDT).
The state patrol says the incident began just before 9:00 a.m., (MDT), Tuesday, when an armed man later identified as Gonzalez, walked into the Thiele Pharmacy, in downtown Alliance. Officers with the Alliance Police Department responded to a 911 call reporting an armed man entering the building.
The state patrol says Gonzalez exchanged gunfire with Alliance Police Officer Kirk Felker, 43, injuring the officer. He suffered a gunshot wound to his arm and is hospitalized in stable condition.
The patrol says the owner of the pharmacy, Charles Lierk, 62, remained inside the building and was taken hostage by Gonzalez.
A perimeter was set up by the Nebraska State Patrol, and nearby buildings were cleared.
Just after 10:30 a.m., (MDT), a trooper with the NSP SWAT team was wounded when gunfire was exchanged through a door into an adjacent building. Trooper Tim Flick, 37, a 15-year veteran of the agency suffered three gunshot wounds to the left side of his body, to include his arm and midsection. Trooper Flick is listed in stable condition at the Box Butte General Hospital in Alliance. A second Alliance Police Officer, Matt Shannon, suffered a shrapnel wound at the time Trooper Flick was shot. He was treated and released from the Box Butte General Hospital.
The Nebraska State Patrol established phone contact with the suspect inside the pharmacy and began negotiations.
At approximately 4:30 p.m., (MDT), Lierk escaped from the building. During his escape, the patrol says he suffered a gunshot wound to the back and arm and was transported to Box Butte General Hospital in Alliance where he remains in stable condition.
At approximately 10:30 p.m., (MDT) an exchange of gunfire occurred between Gonzales, who was barricaded inside a back office, and members of the Nebraska Sate Patrol (NSP) SWAT team. A short time later, Gonzalez was confirmed to be deceased at the scene. No SWAT team members were injured.
An autopsy has been scheduled on Gonzalez's body. A Grand Jury will be convened as required by state law when a person dies while in the process of aprehension or in the custody of law enforcement.
"This is a very complex and involved investigation," said K. J. Hutchinson, Box Butte County Attorney. "We continue to work multiple crime scenes and release of information will be subject to the Grand Jury process."
The Nebraska State Patrol is also working a second crime scene at 472 Cody Avenue, Alliance. Investigators say a body of Larry Gonzalez, 62, Alliance was discovered by law enforcement Tuesday morning. Larry Gonzalez is the father of the armed suspect, Andres Gonzalez. An autopsy will be conducted to determine cause of death. The investigation continues.
"I would like to commend everyone involved for their dedication and professionalism during this very dangerous situation," said Colonel David Sankey, Superintendent of the Nebraska State Patrol. "Our thoughts and prayers are with Trooper Flick, Officers Felker and Shannon, and Mr. Lierk, as well as all of the individuals touched by the tragic events. We will continue to work these cases and cooperate with the Box Butte County Attorney throughout the investigative process."
The Nebraska State Patrol was assisted by law enforcement officers from the Alliance, Scottsbluff and Chadron Police Departments, Box Butte & Dawes County Sheriff's Offices, Nebraska Game and Parks, Nebraska Brand Committee, Federal Bureau of Investigation (FBI) and Alcohol Tobacco & Firearms (ATF) negotiators. Assistance was also provided by the Alliance Volunteer Fire Department, Nebraska Department of Roads, and the City of Alliance.