The new and improved way to pass out candy during the pandemic
A Lincoln man created a candy chute in order to pass out goodies to trick-or treater's safely in the wake of COVID-19.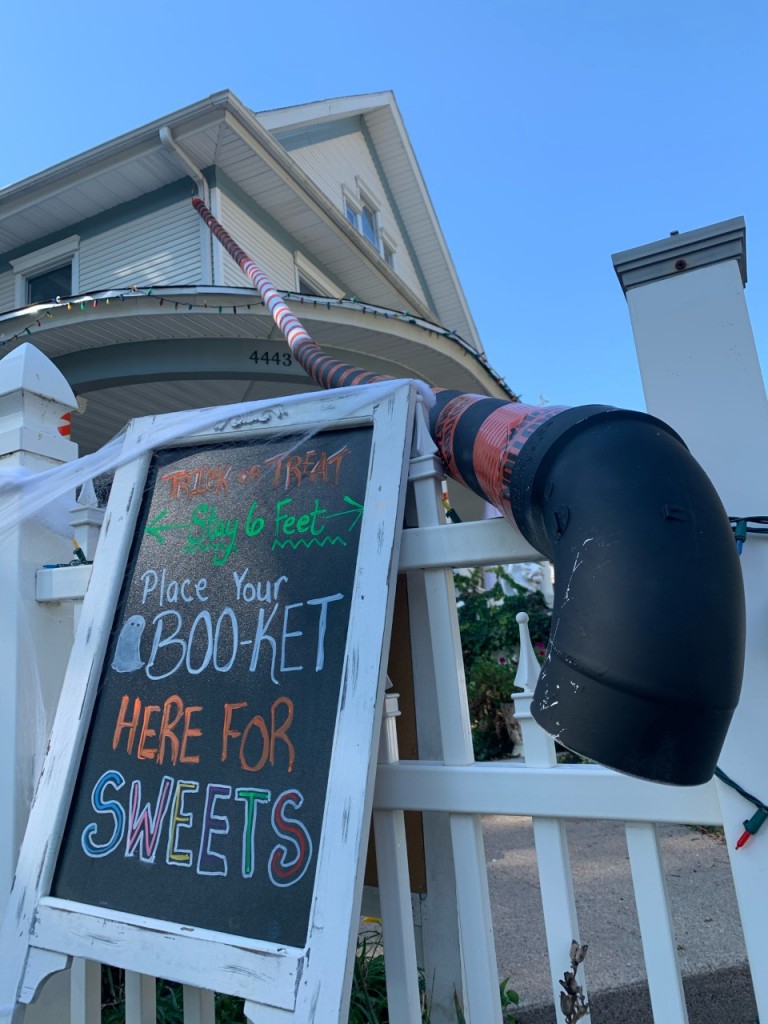 LINCOLN, Neb. (KLKN) – How will Halloween festivities carry on in the midst of a pandemic? A Lincoln man created a 32 foot candy chute to pass out goodies from a distance.
The Leffler family in northeast Lincoln is well known in the neighborhood for their whole made haunted house, decorations, and prizes on Halloween each season. They say, it's their favorite time of year but in the wake of the coronavirus, they had to get creative in 2020.
The family created a 32-foot-long candy chute that scales their home from the roof to the sidewalk, in order to pass out candy socially distanced. One person safely stands on the roof and throws a handful of goodies down the chute where trick-or-treater's will stand at the end of the chute and hold their baskets out for candy.
It took Ryan Leffler several hours and a trip to the hardware store to create the socially distanced, chute.
"Every year we try to set up a haunted house on the porch and we get kids that come back when they are teenagers and even have had teenagers come back with their kids. Our family has been doing this for awhile so we just wanted to keep the tradition going" Leffler said.
He said in a time like this, fun Halloween activities are needed more then ever.
"I hope it gives some type of normalcy, since this year has been so hectic" Leffler said.