Thousands hit the pavement to stamp out depression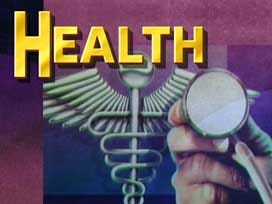 By: Ashley Harding
Thousands hit the capital city pavement today to wipe out depression. It was the second annual "Run to Overcome". It's all to raise awareness for mental health.
1,200 runners, 1,200 pairs of shoes, and countless hopes for those struggling with depression. It's the second annual "Run to Overcome" and it's all in memory of Adam Zetterman. Zetterman was a young Lincoln nurse who took his life in 2010.
"He suffered silently, and he didn't reach out to the ones he loved," said Adam's sister, Amy Olson.
Reaching out and getting help is the message these runners hope to convey. For Suzy Favor Hamilton, that message is personal. The 3 time Olympic runner lost her own brother to suicide in 1999. The following year at the 2000 games in Sydney, Hamilton fell on purpose when she realized she couldn't win. She says depression soon took over her life.
"I also suffer from depression. I got to a point in my depression where I was contemplating taking my own life. So I know firsthand, I was able to reach out," said Hamilton.
The latest numbers show suicide is still one of the leading causes of death in America. Some say those numbers can go down if we work toward removing the stigma. For some, that process begins with finding the strength to ask for help.
"Talk to a counselor. Talk to a parent or find somebody safe. We can simply save lives just by communicating. If this race can save one life, what a difference we're making," said Hamilton.
The proceeds from today's race will go to mental health programs and education.