Trucking companies working through the coronavirus storm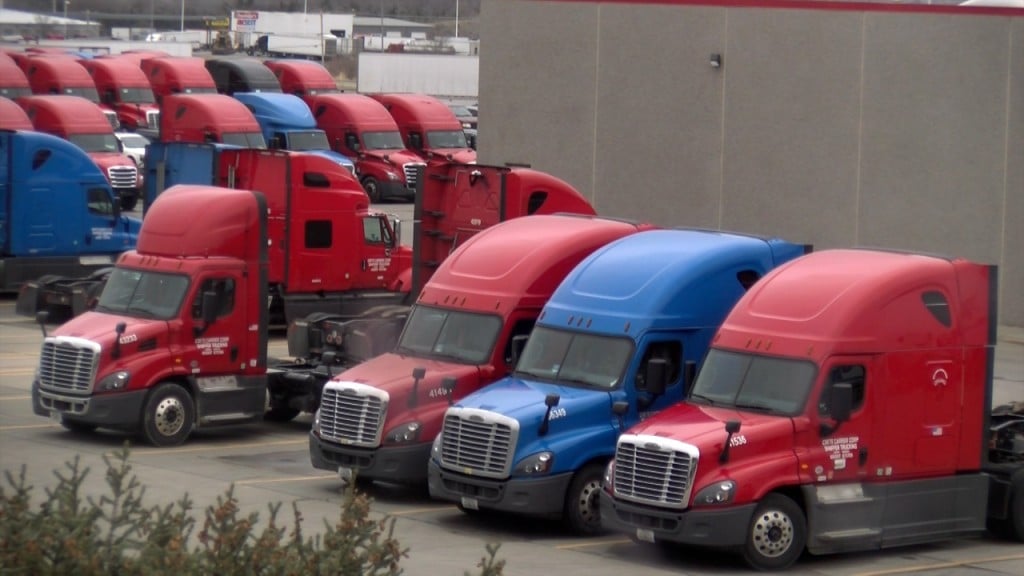 The laws determining how many hours a truck driver can work has been suspended for the first time in history.
It's because of the urgency in medical and consumer products that help fight the coronavirus.
"There's some demand, and it's not just the demand, it's the timeliness of that demand as people want those shelves restocked as quickly as possible," said Tonn Ostergard, CEO of Crete Carrier and Shaffer Trucking Co.
Truck companies are quickly being highlighted as one of the most depended upon assets.
"Whatever it is, if you bought it, a truck brought it," said Ostergard.
"70 percent of what moves in this country is by these trucks and if you shut those down, it's not going to work," said Terry Novak, president of Lincoln Trucking Co.
"Drivers are out there on the front line, literally, right now working day and night, safely, first and foremost, to deliver the goods to keep those shelves stocked," said Ostergard.
These business owners say their teams are well aware of the need to keep things going.
"I've got a good fleet of drivers and they react well to everything," said Novak.
"…We certainly have seen signs of this coming and we've been taking precautions over the last several weeks to prepare, not knowing the level of severity exactly," said Ostergard.
They say though the economic impact by the virus hasn't hit them yet, their volumes in productivity have been up.
"Fuel is down the lowest it's been in many years because of what's happened here," said Novak.
But, because of the concern for travel, they are finding some challenges along the way.
"We had a truck driver scheduled to come load here yesterday that couldn't because he couldn't get unloaded in Omaha because they closed down," said Novak.
In the end, they want to make sure we all get through the tough time together, and they say they're with us every wheel of the way.
"Well, we're kind of a social business because trucking in this country is about people. The trucks are one thing, but you gotta have people to drive them," said Novak.