Two Nebraska teams come together to make a girl's dream come true
Falls City Sacred Heart ends basketball game with an unselfish play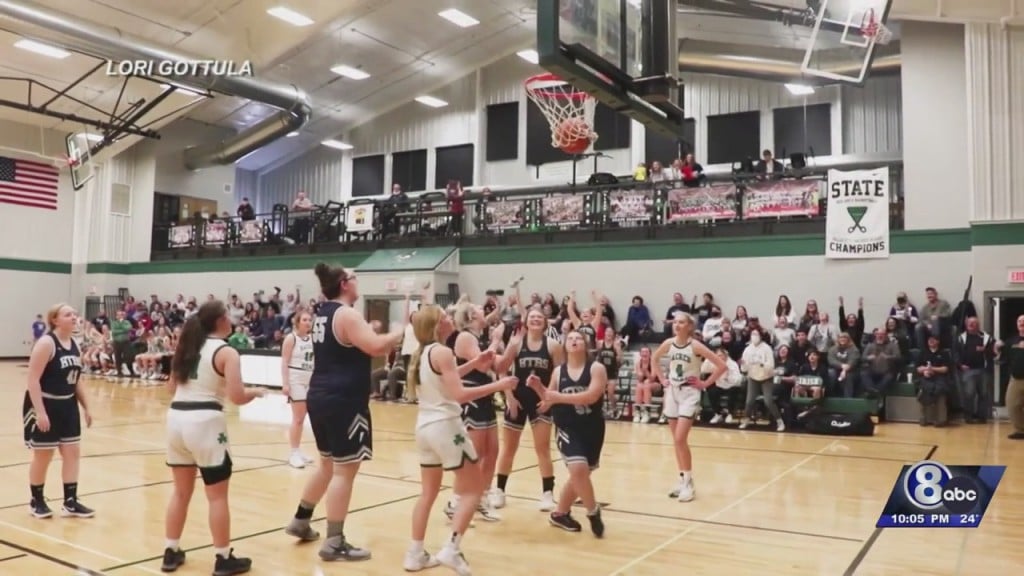 LINCOLN, Neb. (KLKN) – Falls City Sacred Heart was taking on Humbolt Table Rock-Steinhaur.
With less than a minute on the clock, a pass is made to Libby Standerford, a student with Down syndrome. She misses, but all of a sudden, a Falls City player throws it back to her and both teams just keep it up until she makes it on her fifth attempt.
The crowd goes wild, the buzzer sounds and Libby did it!
Channel 8 had the privilege to interview Libby and her mom, Kim Standerford.
"Them showing support for her and those with down syndrome everywhere," said Kim. "It was awesome to see another team hand her the ball so she could make the shot".
Channel 8 spoke with Falls City Sacred Heart coach, and the whole thing wasn't even planned. The team just did the unselfish act on their own.
"It's awesome to showcase it what they're doing, said Kim. "Helping people have good feelings in this world that is uncertain and to know there is good out there."
Kim is extremely thankful for what the Falls City Sacred Heart team did for her daughter.
"They are awesome and they are great kids," said Kim. "It's wonderful of them help Libby to do a goal by making a basket."