Unified Showing helps kids with special needs connect with animals
Senior Allison Walbrecht created the program in 2020 in hopes of sharing her passion.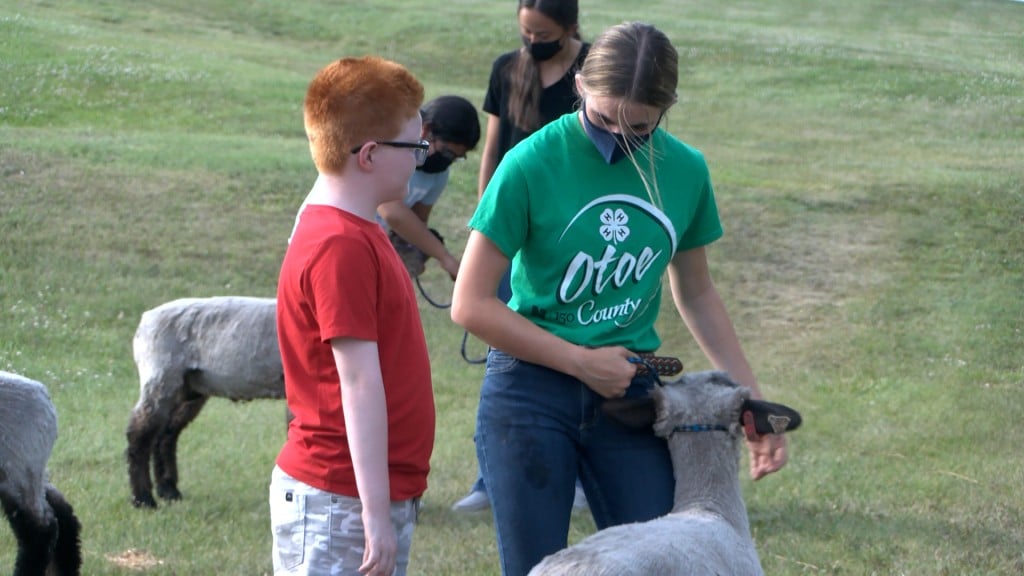 LINCOLN, Neb. (KLKN) – High school senior Allison Walbrecht was diagnosed with Tourette syndrome when she was a child. In her free-time she would show cattle and sheep.
As she got older she got involved in nonprofits like Unified Track and Field as well as Unified Bowling. In 2020, she decided to start her own Unified program to help special needs children.
"We kind of come together and show each other what we learned from our individual practices," Walbrecht said. "We practice together, warm up to each other, get the lambs used to it and kind of resemble more of what we will do on fair day."
Now, Walbrecht with the help of her mom, leads a group of 10 kids. They teach the children how to show and care for animals. The group brushes, cleans, feeds and trains livestock, specifically sheep. Come fair time, the kids will showcase their talents.
Kristi Layman is happy to see her child's cognitive skills improving. He's also gaining more confidence.
"He was diagnosed at two and a half with autism. Him being able to do something that other kids get to do to has been really cool to see."
Unified Showing has also expanded to Otoe County. If you're interested in learning more, you can visit the group's Facebook page.