UNL curling hosts its first tournament in Lincoln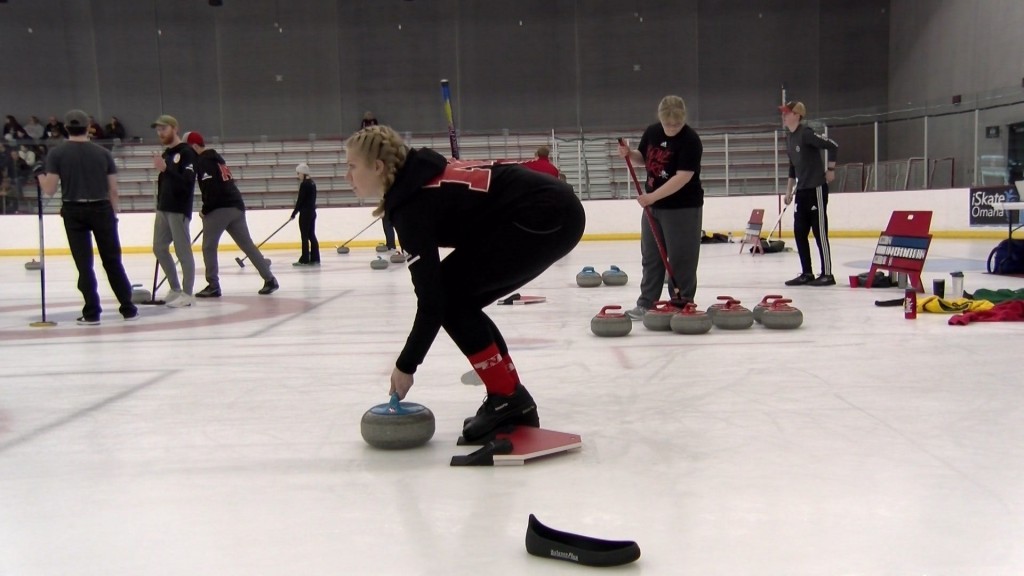 UNL hosted it's first curling tournament at the John Breslow Ice Hockey Center this weekend.
14 teams from 8 schools all competed in what they call "a strategic game of checkers on ice."
The objective is to simply get more of your stones into the center ring than your opponent.
Each stone weighs 42 pounds and ranges from $300 to $1,000.
The UNL club has gone to nationals each year since the club started in 2007.
"Outside of the physicality of the game, I'd say the biggest thing we try to teach our curlers is how to treat your opponents with respect, and as just a friendly game. So I'd say that every curler is made to feel like this is their home away from home, their next group of friends, that's really what keeps our curlers coming back every year," President of UNL curling, Logun Gunderson said.
They say college curling is both competitive and relaxing, but most importantly, it teaches the members how to have a lifetime of fun in the sport.