UNL Engineering, Innovation Campus make thousands of gallons of ethanol-based hand sanitizer
As businesses and schools begin to reopen, they're looking to do so in the safest and healthiest way possible. UNL is here to help.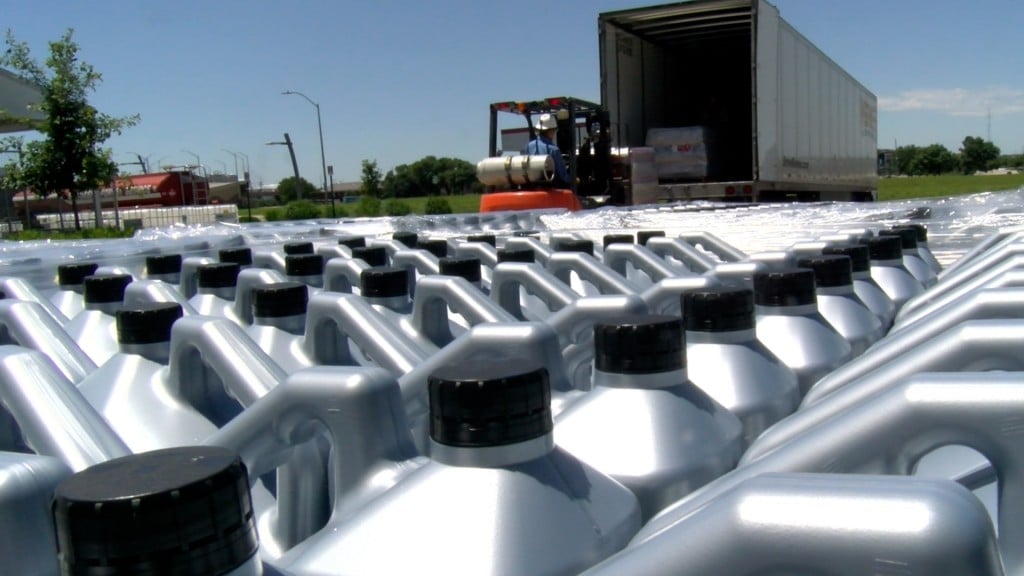 As businesses and schools begin to reopen, they're looking to do so in the safest and healthiest way possible. The University of Nebraska-Lincoln's College of Engineering as well as the Food Processing Center on the innovation campus are partnering with local companies to help.
"We're going to load this truck with palettes of hand sanitizer and they're going to day cares in Omaha," says Flodman as hundreds of gallons of hand sanitizer are loaded onto a semi truck.
Flodman, an assistant professor in chemical and bio molecular engineering, and a member of the Nebraska Ethanol Board, has been working around the clock. He and his highly-skilled team have been making hand sanitizer. 110,000 gallons, to be exact.
"And we plan on making at least 100-thousand more," Flodman says.
But, the University isn't alone in the effort. Raw material needed to make the gel are all available in the state. The ethanol industry as well as Green Plains Inc., Cargill, Phillips 66 and many more, [lay a major role in the process.
"They wanted someone to make large amounts of hand sanitizer to help the communities," Flodman says.  "They've really stepped us and given us the resources, donated all the resources and in return we've helped distribute the hand sanitizer for free to people who need it."
"The ethanol industry in Nebraska has been amazing, they've provided us with high quality ethanol to be put into this hand sanitizer so when consumers get it they're really pleased with the quality of the product but also just the fact they're able to find it," says Terry Howell, the executive director of the Innovation Campus' Food Processing Center.
Howell and Flodman say along with the ethanol industry, the community has also been a major help – donating nearly $50,000 to support the efforts.
"We want the state of Nebraska to get fully revived and for people to have access to PPE so they can get back to work and so we feel like some of the product we have is helping to do that," Howell says.
The hand sanitizer is now being distributed to schools across the state as they prepare for summer classes and to have athletes back in the buildings.
To donate to the program or to request hand sanitizer for your business, you can visit their website here.