UNL Student Dies In Crash On I-80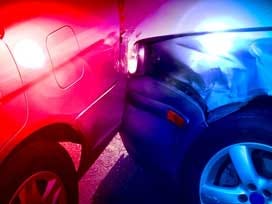 A University of Nebraska-Lincoln student has been killed on a snowy stretch of Interstate 80 in eastern Nebraska.
The Lancaster County sheriff's department identified the victim as 20-year-old Morgan Klein of Omaha.
The sheriff's department says Klein's car was hit by a semi on Interstate 80 between Waverly and Ashland about noon Sunday.
There was no word on whether the semi driver, 46-year-old Donal Warren of Smithtown, N.Y., was hurt.
The sheriff's office says blizzard-like conditions led to several crashes on I-80, and 25 vehicles were abandoned.
Several roads in eastern Nebraska were closed Sunday because of whiteout conditions.
Near Beatrice, authorities say, a 14-vehicle pileup on state Highway 4 sent six people to the hospital.