Update: Former Lincoln councilman dies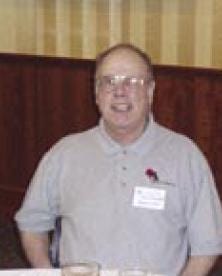 A prominent member of the Lincoln community died Monday night. Leo Scherer was found Monday morning suffering from a gunshot wound.
Police confirm he passed away Monday night at around 9:30. Police had said he had a self-inflicted gunshot wound to the his head. Scherer was a former city council and county board member, as well as a former manager of the Nebraska State Fair.
On Monday, police were called to a man down in a neighborhood near Holdrege a little after 9:00 a.m. When crews arrived on the scene they found Leo Scherer in the middle of the street suffering from a single gun shot wound to the head.
Also in the street was a kitchen chair. Police say Scherer could have been sitting on it, before the shooting. One neighbor said he heard it all happen. "I heard a pop or a crack and I kinda looked and I could see the chair sitting in the street but couldn't see anything else and apparently it was a gun shot was what I heard," Robert Graul said.
Police stayed at the scene for a couple hours collecting evidence such as Scherer's glasses, hat and the gun which was near him. "We can't say for sure what the cause is but we are investigating the possibility this may have been a self–inflicted gun shot wound," Sgt. Mark Meyerson said.
The news quickly spread around the neighborhood. One resident said Scherer was a big part of the Lincoln community and was surprised to hear what happened. "He had done a lot for the community in later years he retired I thought he was just enjoying life not so much I guess," Penny Graul said.
Scherer has had some pretty tough years recently. His wife died in 2004. And he filed for bankruptcy in 2008. More recently, a friend of Scherer's said he was suffering from an illness.