VIDEO: Deadly twister tears through Alabama towns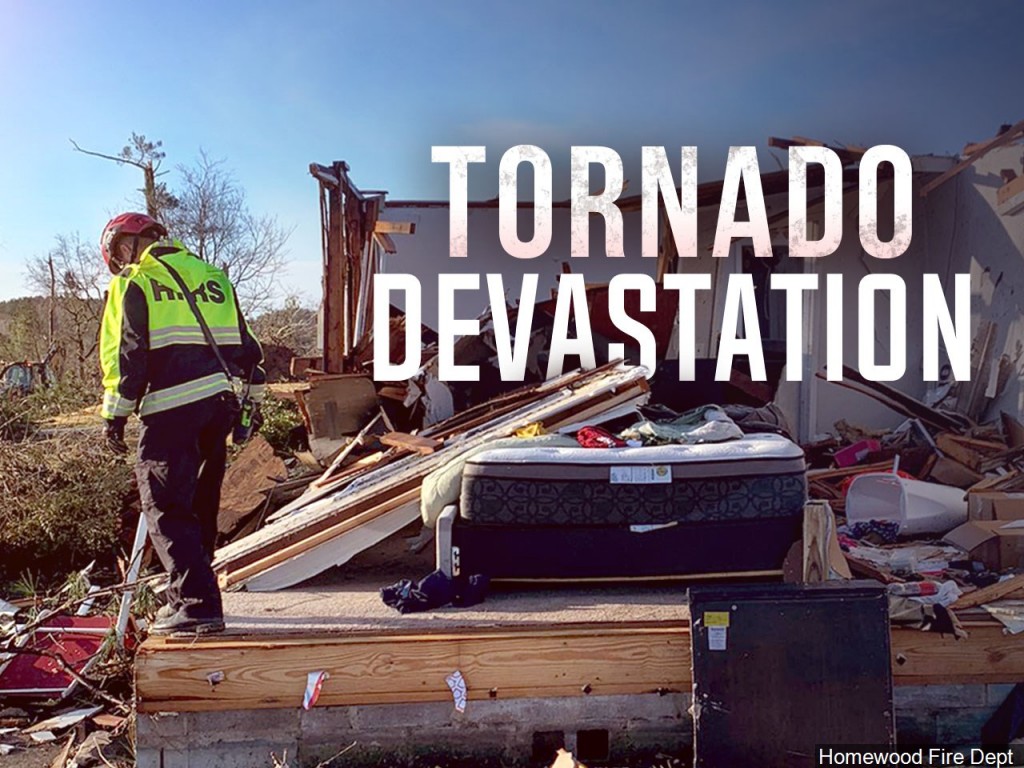 BIRMINGHAM, Ala. (KLKN) — A tornado ripped through Alabama Monday night. At least one person has died and dozens are injured.
According to Jefferson County Emergency Management, the tornado "severely impacted Fultondale to Centrepoint and eastward."
The county is reporting extreme structural damage, several people entrapped in the debris following the storm.
It tore off a church roof and ripped through a Hampton Inn.
One hotel guest said, "we were going to try to get down to the first floor and the civil defense sirens started wailing. And when, about – seconds after the civil defense sirens started welling to power goes out… We knew we had, we knew he had to get going. You know, we're in the bathroom a little bit. And then we felt things shaking a little bit, praying like Jesus, you know, keep us safe, keep everybody safe and lights going off."
Across Jefferson County homes were destroyed, trees uprooted, power lines scattered across highways, and debris blanketed the streets.
Credit: Stephen Duke
What is believed to be the storm that led to the deadly tornado was caught on camera. The National Weather Service was among the first to confirm the twister, calling it "large and extremely dangerous."
Emergency services continue to work the area.