WATCH: 600,000 sandhill cranes migrate to Nebraska
These birds don't think of Nebraska as a "fly-over" state, making their way to Platte River each year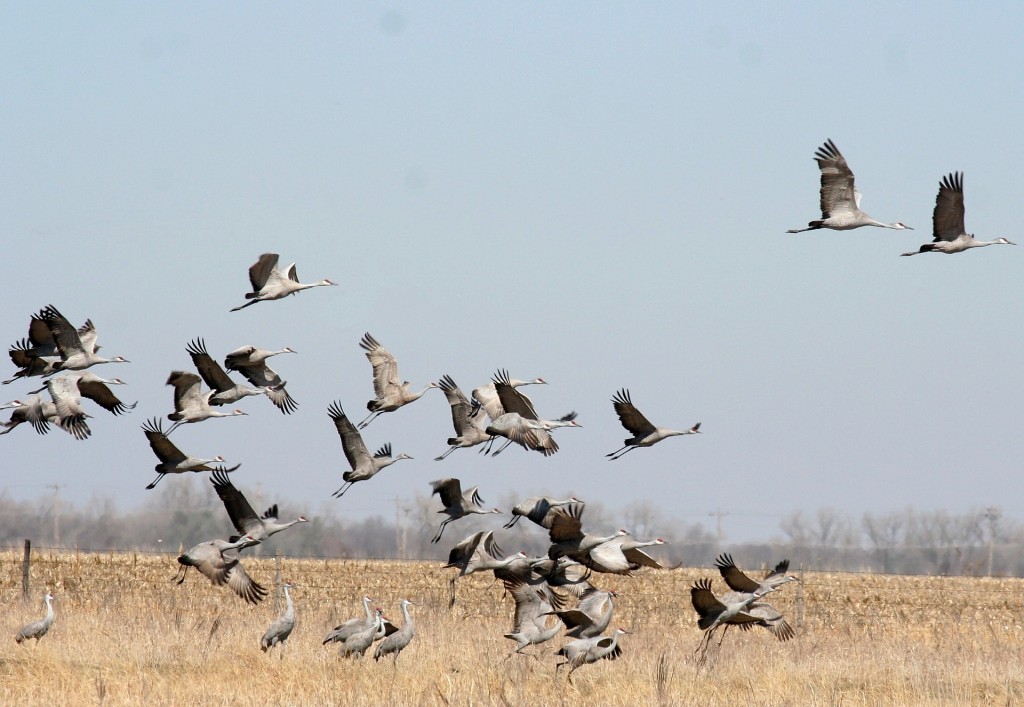 LINCOLN, Neb. (KLKN)- Many people call Nebraska a "fly-over state", but the sandhill cranes would have to disagree with them.
Every year, in March, around 600,000 sandhill cranes migrate to Nebraska, making for a breathtaking sight. Even those who aren't avid bird-watchers will enjoy the magnificent flight of the sandhill cranes.
The cranes like to land in Nebraska's Platte River Valley for some R&R before they go forward in their long journies.
Experts say the best time to watch the birds is as the sun rises and thousands of cranes begin to wake up. If you're interested, there are plenty of ways to appreciate the crane community in Nebraska.
Tune in to the live feed! Rowe Sanctuary offers a "crane cam" (above) covering 5 miles of the Platte River.
Take a guided tour with Rowe Sanctuary or Dusty Trails
Take a virtual tour
Take a look yourself at Fort Kearny State Recreation Area
Check out a viewing deck at either the Richard Plautz Crane Viewing Site: 1.5mi south of I-80 Exit 285 or the Alda Crane Viewing Site: 2mi south of I-80 Exit 305
Go over to the Rainwater Basin Visitor Center for a new point of view