WATCH: Train derailment in northwest Iowa, smoke and flames seen for miles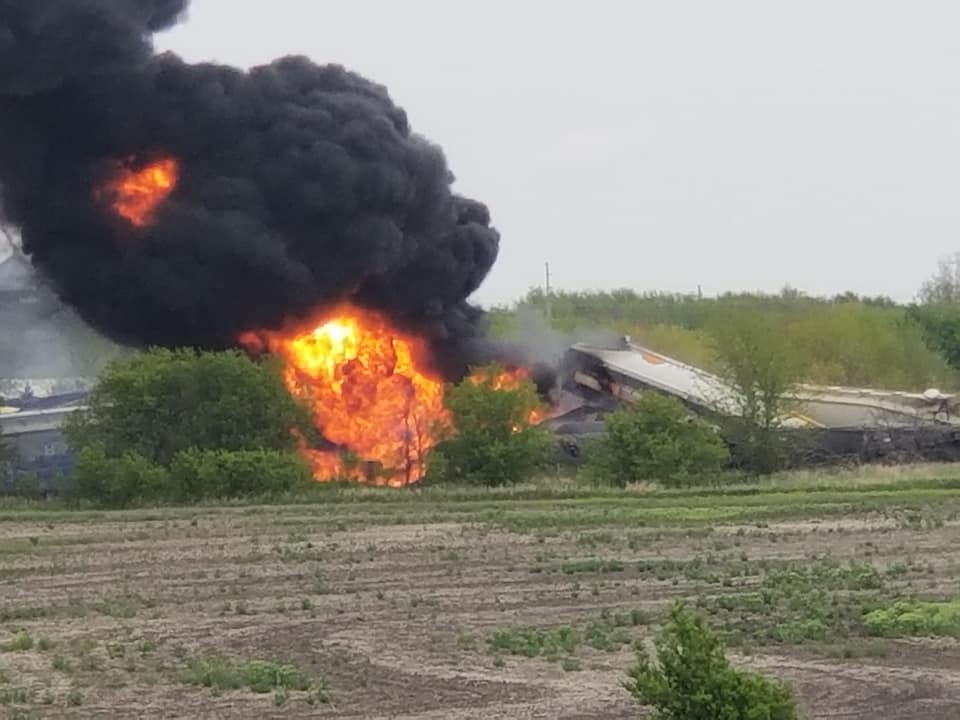 Video Courtesy: Nathan Minten/Facebook
Sibley, Iowa (KLKN) – A freight train derailment turned into a Hazmat concern in northwestern Iowa on Sunday.
The train was carrying fertilizer and 18 cars were involved, leaving a large smoking and fiery mess shortly after the accident at 2 pm. ABC News reports the train's fuel tank caught fire immediately following the derailment. The cause of the derailment is not known at this time.
Osceola County Sheriff's Office says there is hazmat equipment on the scene but wouldn't confirm if it was being used. We do know the nearby area was evacuated while the fire burned.