West Point woman captures act of kindness on doorbell camera and passes it on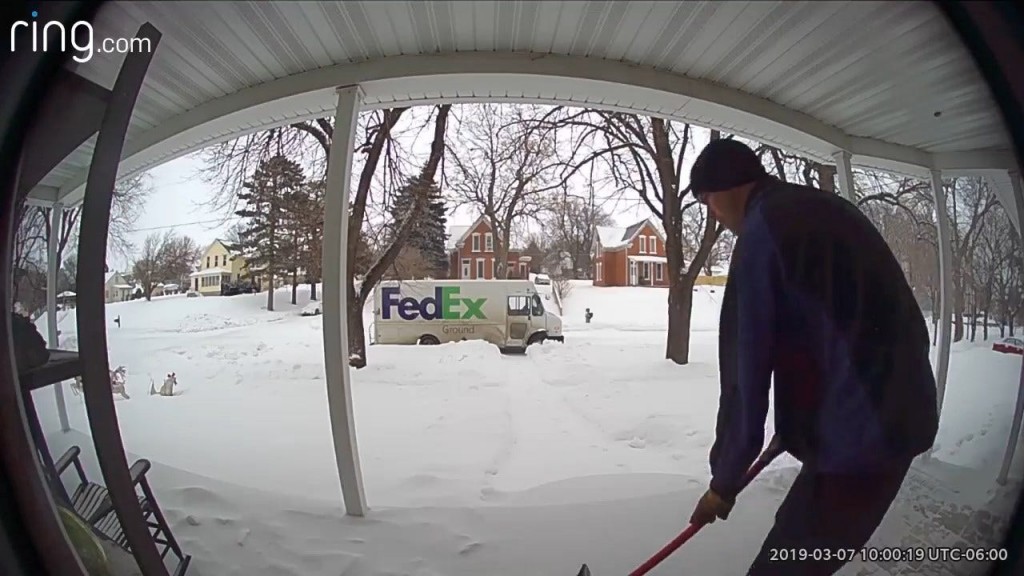 Leigh Skoda didn't capture a package thief on her Ring doorbell camera, in fact quite the opposite.
What she did capture last Thursday left her stunned.
"I went to my Ring doorbell app and it showed that Brian who is a FedEx guy in our town was scooping my sidewalks," Skoda said.
This isn't the first time the FedEx worker has stopped to shovel Skoda's sidewalks.
After hearing the story of losing her husband to pancreatic cancer two years ago, Brian began stopping by to shovel her sidewalks.
Last week the mom of four installed a Ring doorbell camera outside her West Point home and on Thursday it captured Brian stopping his truck to shovel the sidewalk.
Skoda shared the video to Facebook were it quickly went viral.
"It just makes you feel really good. I did not ask him to do that and he just came here and out of the goodness of his heart did it for us because he wanted to help us."
Now the mom of four wants to pass on the kindness and help others.
Before her husband Adam passed away he received a care package from a stranger that made all the difference.
Skoda teamed up with several other women to create Adam's Army, a group that builds and sends care packages to people who are sick and going through cancer.
"I hope they have the same feeling my husband did, just that somebody cares about them enough to put all that together and send it to them so they can have some comfort in a not so fun time in their life."
She hopes to create comfort for others who are suffering and pass on the kindness that was given to her.
"Nobody really knows what anybody else is going through and just some small little act of kindness can go a long way."
Brian said he's grateful for the recognition, but he simply did it to help out a neighbor in need.
If you're interested in donating to Adam's Army you can contact them through their Facebook page by clicking here.