What's on the ballot?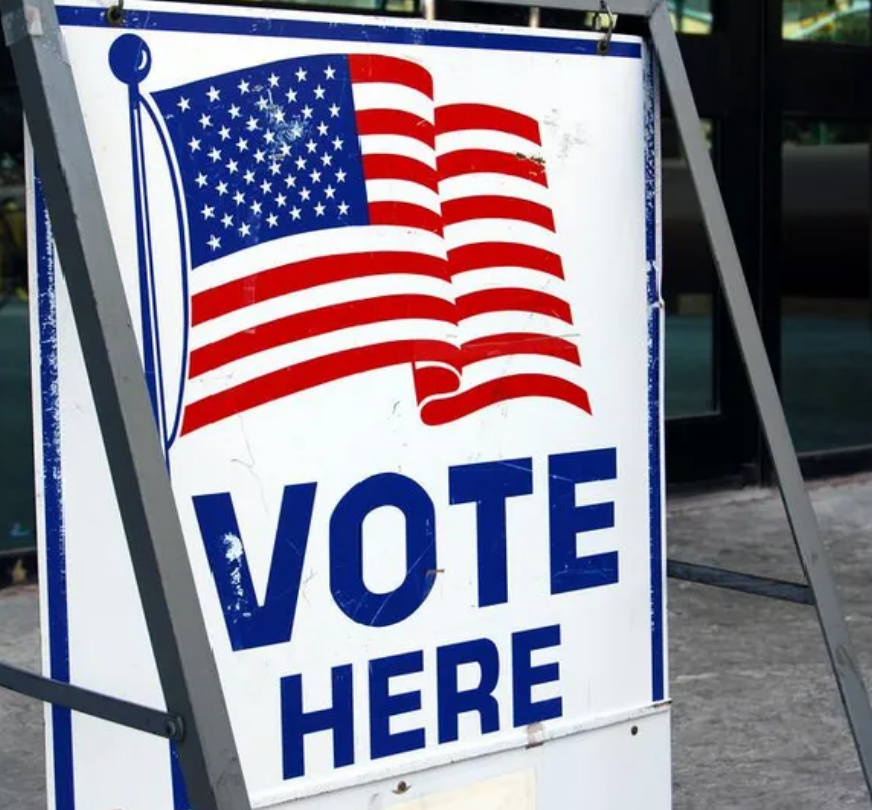 LINCOLN, Neb. (KLKN) — Election day is finally here. Many Nebraska residents have already show up to the polls- but if you have yet to cast your vote, here's a reminder of what's on the ballot.
U.S. SENATOR
What they do: Each state elects two senators, who represent their interests in Congress. The U.S. Senate plays a major role in creating and passing the nation's laws.
Why we care: The Senate is also tasked with appointing federal seats like Ambassadors and Supreme Court Justices- as we saw with newly elected Justice Amy Coney Barrett. In this sense, an elected Senator can have a large impact on the structure of the federal government.
Term limits: 6 years
Candidates:
CONGRESSIONAL REPRESENTATIVE
What they do: Congressional Representatives are members of the House of Representatives. Each state is divided into congressional districts, based on population, and each district elects a representative. The House of Representatives mainly focuses on drafting and introducing new bills into the legislature.
Why we care: In addition to creating bills (which if approved by the legislature become law), Congressional Representatives play a role in presidential elections. If an election turns out to be a tie, it falls to the House of Representatives to elect the next President of the United States.
Term limits: 2 years
District 1 Candidates:
STATE SENATOR
What they do: Create state laws
Why we care: State Senators oversee a lot of health care services and determine how much money goes to public schools each year. Basically, if you care about taxes and state funding goes, this is the election for you.
Term limits: 4 years, two consecutive terms maximum
Local seats up for reelection:
District 21
District 25
District 27

Anna Wishart
Brenda Bickford

District 29

Eliot Bostar
Jacob Campbell
PROPOSED AMENDMENT NO.1:
"A CONSTITUTIONAL AMENDMENT TO ELIMINATE SLAVERY OR INVOLUNTARY SERVITUDE AS A PUNISHMENT FOR A CRIME."
What it means: Yes, the 13th Amendment prohibits slavery or involuntary servitude in the United States EXCEPT as a punishment for a crime. It wasn't until 2018 that the first state, Colorado, removed this exemption clause from their state's constitution. In this upcoming election, Nebraska will have the option to also remove this statement from our state's constitution.
If you vote FOR the amendment, it will remove this provision from the Nebraska constitution.
If you vote AGAINST the amendment, this provision will not be removed from the state's constitution.
PROPOSED AMENDMENT NO.2:
"A CONSTITUTIONAL AMENDMENT TO AUTHORIZE THE LEGISLATURE TO ALLOW CITIES AND VILLAGES TO PLEDGE PROPERTY TAXES AS PART OF A REDEVELOPMENT PROJECT FOR A PERIOD NOT TO EXCEED 20 YEARS IF, DUE TO A HIGH RATE OF UNEMPLOYMENT COMBINED WITH A HIGH POVERTY RATE AS DETERMINED BY LAW, MORE THAN ONE-HALF OF THE PROPERTY IN THE PROJECT AREA IS EXTREMELY BLIGHTED."
What it means: Referred to as the Tax Increment Financing (TIF) Repayment Amendment, it proposes that TIF recipients working on blighted properties be given an additional five years to repay the government subsidies. Blighted areas are defined as areas with an average unemployment rate of 200% more than the state average, and a poverty rate greater than 20%. TIF often encourages economic development by helping to fund community projects.
Voting FOR the amendment will alter the Nebraska Constitution to increase the TIF repayment window from 15 to 20 years if the recipient is working in a blighted area.
Voting AGAINST the amendment means TIF recipients continue to have 15 years to repay the subsidies, even when working in blighted areas.
INITIATIVE MEASURE 428 (Payday Lending)
REDUCE THE AMOUNT THAT DELAYED DEPOSIT SERVICES LICENSEES, ALSO KNOWN AS PAYDAY LENDERS, CAN CHARGE TO A MAXIMUM ANNUAL PERCENTAGE RATE OF 36%.
PROHIBIT PAYDAY LENDERS FROM EVADING THIS RATE CAP.
DEEM VOID AND UNCOLLECTABLE ANY DELAYED DEPOSIT TRANSACTION MADE IN VIOLATION OF THIS RATE CAP.
What it means: A payday loan is a short-term, high-interest loan. The term "payday" in payday loan refers to when a borrower writes a postdated check to the lender for the payday salary but receives part of that payday sum in immediate cash from the lender. According to the Consumer Financial Protection Bureau, a typical two-week payday loan an extra $15 for every $100 loaned. This equates to an annual percentage rate (APR) of nearly 400%. In comparison, credit card APRs range between 12%-30%.
For example, if you are working a job that pays $1000 every two weeks. You send $500 on groceries and rent, putting the rest of the check into your bank account. But midway through the pay period, a pipe bursts in your house and it will take $60o to fix. You can't afford it or wait until you get your next paycheck. You decided to get a payday loan of $500 (the usual minimum), with a typical interest charge of $15 per $100 loaned. Usually, the loan is expected to be paid by your next pay period. In this case, you'd own a total of $560. Keep in mind you usually spend $500 on groceries and rent, but you now only receive $440 of your paycheck. So you take out another payday loan. It's easy to see how someone could be forced into significant debt in a short amount of time.
This initiative proposes Nebraska adds a cap to the APR of a payday loan so it cannot exceed 36% (instead of 400%) and any payday loan made with a greater APR is void.
A vote FOR Initiative 428 will change the Nebraska constitution to cap payday loan APRs at 36%.
A vote AGAINST Initiative 428 means no changes will be made to payday loans.
INITIATIVE MEASURE 429 (Games of Chance Part 1)
SHALL THE NEBRASKA CONSTITUTION BE AMENDED TO STATE THAT LAWS MAY BE ENACTED TO PROVIDE FOR THE AUTHORIZATION, REGULATION, AND TAXATION OF ALL FORMS OF GAMES OF CHANCE TO BE CONDUCTED BY LICENSEES WITHIN LICENSED RACE TRACK ENCLOSURES IN NEBRASKA.
What it means: The initiative measure asks that the state constitution be altered to legalize gambling in Nebraska, only by licensed individuals within a licensed race track. The state government would also be given control to regulate and tax games of chance.
A vote FOR the initiative would amend the state constitution to legalize licensed gambling within race tracks.
A vote AGAINST the initiative would leave the state constitution unchanged.
INITIATIVE MEASURE 430 (Games of Chance Part 2)
ALLOWS GAMES OF CHANCE TO BE CONDUCTED BY AUTHORIZED GAMING OPERATORS WITHIN LICENSED RACETRACK ENCLOSURES IN NEBRASKA.
ESTABLISHES A NEBRASKA GAMING COMMISSION TO LICENSE AND REGUALTE SUCH GAMING.
AMENDS AND REPEALS EXISTING SECIONS OF LAW TO HARMONIZE PROVISIONS CONSISTENT WITH THE ENACTMENT OF SUCH STATUTE.
What it means: The initiative hits three points. First, it proposes gambling will be allowed in a licensed race track by licensed operators. Second, a Nebraska Gambling Commission is established to oversee gambling regulations. Third, adjusts all state laws to accommodate this initiative, if need be.
A vote FOR this initiative would make the above adjustments to Nebraska law.
A vote AGAINST this initiative would not make these changes to Nebraska law.
INITIATIVE MEASURE 431 (Games of Chance Part 3)
IMPOSES A 20% ANNUAL TAX ON GROSS GAMING REVENUE FROM GAMES OF CHANCE OPERATED AT LICENSED RACETRACK LOCATIONS.
DISTRIBUTES 75% OF SUCH GAMING TAX REVENUES TO THE STATE FOR CREDIT OF 2.5% TO BOTH THE COMPULSIVE GAMBLERS ASSISTANCE FUND AND GENERAL FUND, AND 70% TO THE PROPERTY TAX CREDIT CASH FUND.
DISTRIBUTES 25% OF SUCH GAMING TAX REVENUES TO THE COUNTY WHERE THE LICENSED RACETRACK IS LOCATED, OR, IF THE RACETRACK IS LOCATED PARTIALLY WITHIN A CITY OR VILLAGE, DESTRIBUTES THIS PERCENTAGE EVENLY BETWEEN THE COUNTY AND CITY OR VILLAGE.
What it means: The initiative proposes how gambling should be taxed and where the funds will be distributed. First, a 20% annual tax be placed on the gross revenue. Then 75% of that 20% tax will be given to the state for tax credit. Also, the last 25% of that 20% gross revenue tax will be given back to the county the race track is located in.
A vote FOR this initiative would apply these taxation rules to games of chance.
A vote AGAINST this initiative would not apply these taxation rules, leaving the state constitution unchanged in this matter.