A White House official visits Capitol, approves of mask mandate
White House Coronavirus Task Force Dr. Birx stopped at the Capitol to talk to the governor, community and state officials, about important issues during the pandemic.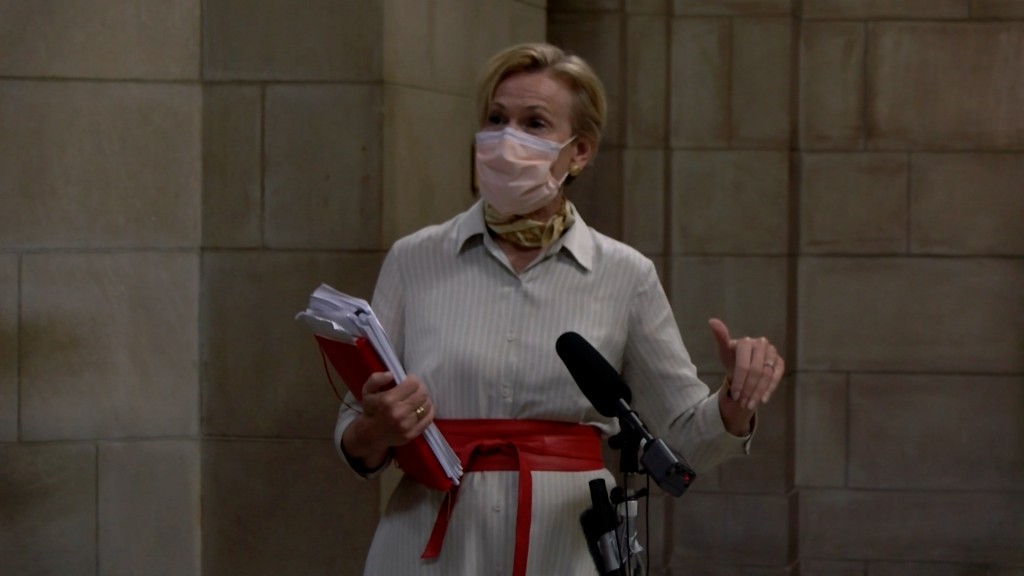 (LINCOLN, Neb.) -White House official, Dr. Deborah Birx was in town to hold a roundtable with the governor, community and state officials. She says she approves of the Capital City's mask mandate.
"I think where you have cases its critical, absolutely critical to have a mask mandate," said Birx.
The roundtable included measures taken in the state during the pandemic. When asked why wearing or not wearing masks have become a political statement, here's her response.
"Those vulnerable Americans are both vote democratic and vote republican and they are in republican households and democratic households," said Birx. "Our job today is to ensure that we get community transmission down and we protect those vulnerable."
She says the way we've protected nursing homes is a prime example for other states to follow.
"We think the model they have set up could be very helpful to other assisted nursing homes around the United States," says Birx. "It's their infection control program that has been very active in the nursing homes. Their staff is out meeting with nursing homes and importantly they've been taking the same straight forward common sense infection control of masks social distancing."
Birx says the numbers project that the state could see COVID risk dials go down to yellow because of the precautions.
And her message to you.
"I want to say this to every Nebraskan," adds Birx. "You can't tell who's infected and your family members who haven't been with you could be infected. "So, we really need to treat each of us with that kind of mutual respect. So, if you've been out and about, don't go visit grandma without a mask."
She stresses that the mask mandate is important to keep everyone safe in Nebraska.