White House to wind down coronavirus task force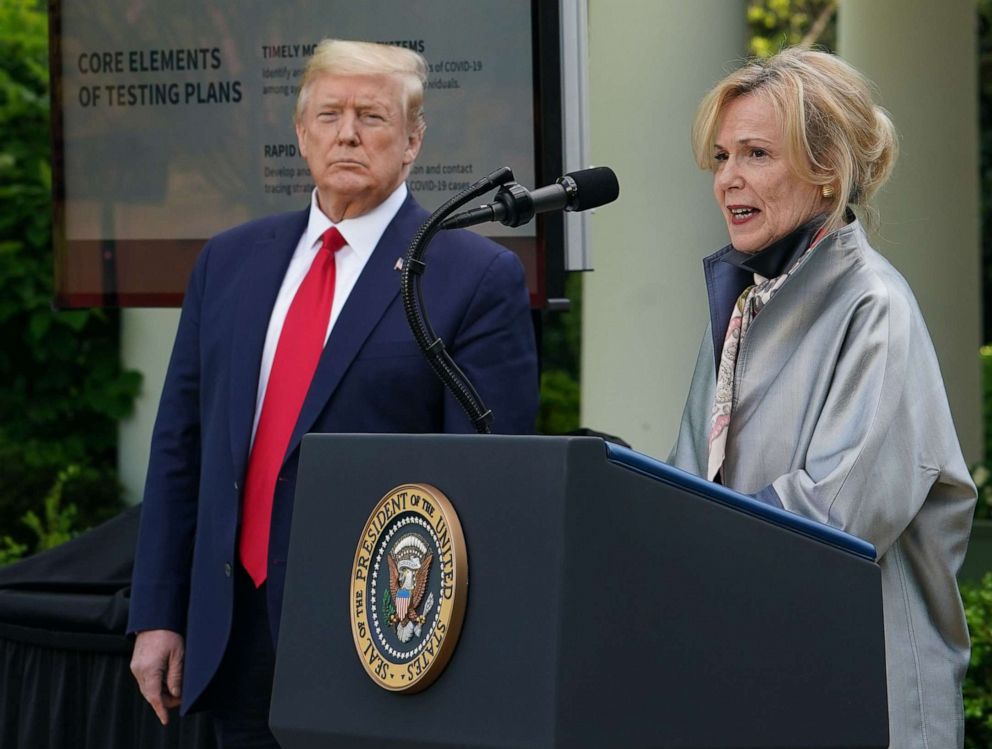 The White House coronavirus ask force is set to wind down in the weeks ahead as the administration looks to shift focus from the day-to-day public health response toward an economic reopening of the country, multiple senior officials told ABC News.
President Trump defended the decision while in Arizona Tuesday, even as the rate of new cases continues to climb in parts of the country, saying the United States is moving into a new phase of the fight against the virus and "we'll have something in another form."
The president did not elaborate on what the "different group" may look like but said — even with the health-focused group winding down — top experts will continue to be involved in White House decision-making.
"They will be and so will other doctors and so will other experts in the field," the president answered. "We are bringing our country back."
A senior White House official stressed the move does not mean that the doctors — like Dr. Deborah Birx and Dr. Anthony Fauci — are being pushed out, adding that they will still be involved and advising the administration.
The White House coronavirus task force was formally announced on Jan. 29. The group, led by Vice President Pence, meets almost daily in the White House Situation Room.
During the first two months of the crisis, the task briefed reporters nearly every day, sometimes for nearly two hours or more, about the coronavirus developments.