High winds, low visibility results in multiple accidents on I-80
Windy weather in Nebraska caused low visibility and a number of accidents near Goehner.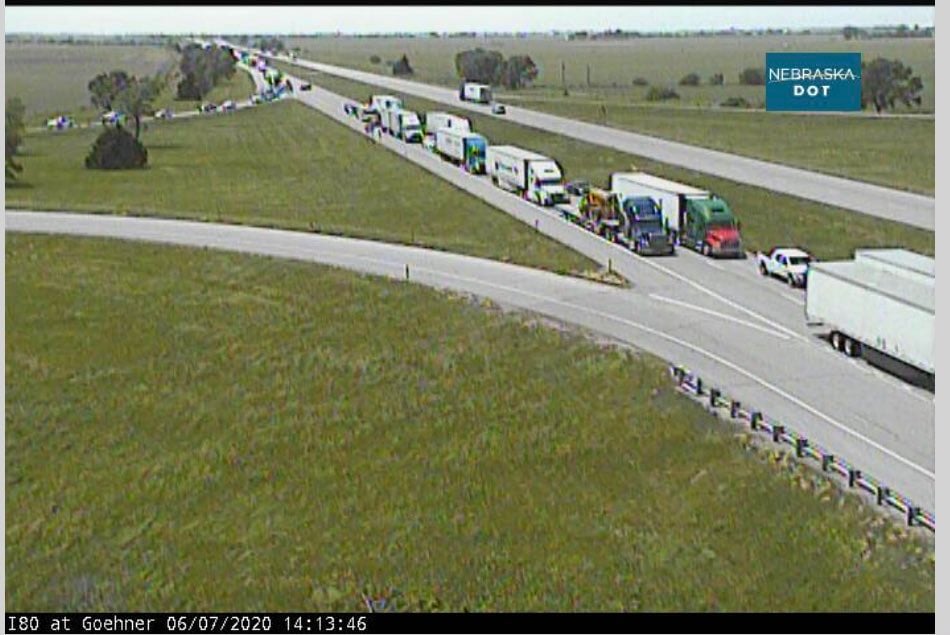 An eastbound stretch of interstate 80 between Goehner and Milford was pretty backed up Sunday. Those in nearby towns say it was due to the high winds.
"The topsoil blows really hard, it makes it almost worse than a blizzard," said Jackie Diederichs, a Goehner resident.
The effect, causing low visibility for drivers, and a pile up along the way.
"They can't see, they get into it and I'm sure they slow down and the person behind them hit the back of them I would assume," said Diederichs.
Others say the windy conditions and a combination of factors make this occurrence not too uncommon.
"And with farmers disking and planting, the topsoil is loose, so it blows," said Diederichs.
It's just something to expect across central Nebraska this time of year.
"The weather, the heat, brings on the wind," said Diederichs.
So if you're planning long trips across the state, brace for these road conditions and be patient if you are having low visibility from the dust.