WINTER STORM WARNING: Potential record breaking snow amounts today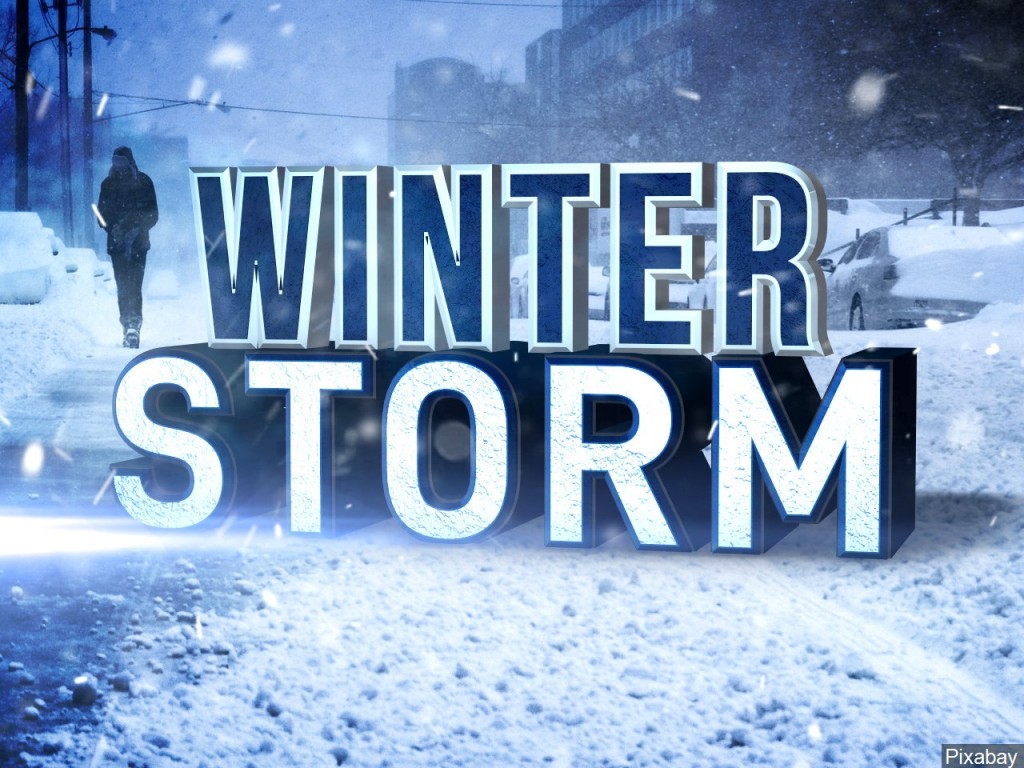 WINTER STORM UPDATES
1/25/2021
2 PM UPDATE: WINTER STORM WARNING EXTENDED UNTIL 9 AM TUE
2 PM UPDATE: The heaviest of the snow is now falling across southeast Nebraska and conditions continue to deteriorate. To the right of Lancaster county, a snow band is producing 2-3″ of snow per hour right now. Below is a current look at radar.
Visibility continues to be at the lowest its been since early this morning. Most of southeast Nebraska has visibility around 0.5 mile right now with some spots lower than that. High snowfall rates have also resulted in roads conditions to deteriorate. More purple is starting to appear on the map, representing spots where travel is not advised. Please stay home!
As of 1 PM, snow totals were as high as 9″ in some spots and this is only the start of the heaviest snow. Several more hours of heavy snowfall are expected through 6 PM. Below is a map of totals as of 1 PM as well as a look at overall totals expected by 6 AM tomorrow morning.
11 AM UPDATE: Heavier snow bands are starting to push through the viewing area as represented in the dark blue colors on radar below. From noon to 6 PM the heaviest of snow will fall and we could see snowfall rates of 1-2″ per hour.
Visibility is now at the lowest is has been this morning and road conditions are near impassible in some spots as represented in the purple below.
6 AM UPDATE: Snow continues fall across the entire southeast Nebraska area with several heavy snow bands. Here is a look at radar as of 6 AM.
Most of the roads around southeast Nebraska are completely covered with snow. As the snow continues to push northward, roads above I-80 will eventually be completely covered as well.
While the morning commute will be full of reduced visibility and slick spots, the evening commute will be a lot worse. From 2-6 PM tree damage, power outages and impassable roads are all possible as the heaviest of the snow is expected to fall.
4 AM UPDATE: Widespread snow is currently falling across all of southeast Nebraska with several heavy bands. This has reduced visibility down below a mile for most and is already resulting in accumulation on roadways. See the photos below for a current look at radar, road conditions and visibility.
2 AM UPDATE: The first snow bands of this large system are now pushing through the viewing area. Snow will start to accumulate now and into the rest of the day today.
Snow totals for today still could break daily records. The highest 1 day snowfall total for Lincoln was back on Feb 11, 1965 with 18.3″ and 19″. Here is what we are currently thinking for snowfall totals.
The heaviest of the snow will fall from 12-6 PM which means the evening commute will take the biggest hit. I highly recommend working from home today or asking to leave work early. By 6 PM, some spots could have 9″ of snow or higher. We could see snowfall rates around 1-2″ per hour during this time period, so plow will struggle to keep up, meaning roads could become impassible.
Meteorologist Brittany Foster
@BrittFosterKLKN
bfoster@klkntv.com