Woman involved in hit and run is charged with third felony this year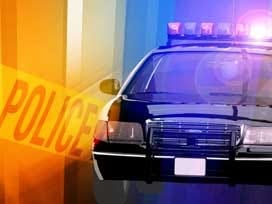 By: Megan Palera
mpalera@klkntv.com
Kinley Queen was formally charged with her third felony in less than a year. Police say she fled the scene after hitting and killing a Lincoln man with her minivan last week.
Queen doesn't have a criminal record here, but after some digging today, we discovered she already had two felony charges against her in another county.
25-year-old, Kinley Queen, was charged Tuesday in Lancaster county with failure to stop and give aid, a felony that could get her up to five years in jail.
Police say on Saturday, Queen confessed to hitting 50-year-old William Springer with her minivan. "She came here to the service desk and identified herself as the driver and was subsequently arrested and charged with leaving the scene of an injury accident," said Assistant Chief of the Lincoln Police Department, Brian Jackson.
Springer was crossing the street Thursday night near the Devaney Center, when he was struck and killed. Officers say Queen took off. Her attorney, Toney Redman says she feels extremely remorseful and feels horrible.
Springer's friends are still saddened by his death. "He was just a really nice guy. He never hurt anybody. He always tried to help if he could," said Gorge Ike.
Queen's Facebook page says she recently graduated from Southeast Community College as a licensed practical nurse. She put that degree to use in Saunders County working at an Ashland nursing home.
That's where her other trouble began. Last September, she was arrested for taking drugs from patients. Queen was charged with two felonies: abuse of a vulnerable adult and an intentional drug violation.
We found out she made a plea agreement to reduce the charges to a misdemeanor on April 23rd if she completes a county drug program, which her attorney says she is currently in.
He pointed out that there is no indication that drugs or alcohol were involved last Thursday night, that it was simply a tragic accident.
For her hit-and-run case, bond was set Tuesday at $15,000. Queen is scheduled to be back in Lancaster county court on April 24th, the day after she's scheduled to appear in Saunders County.