UPDATE: Baby in dumpster identified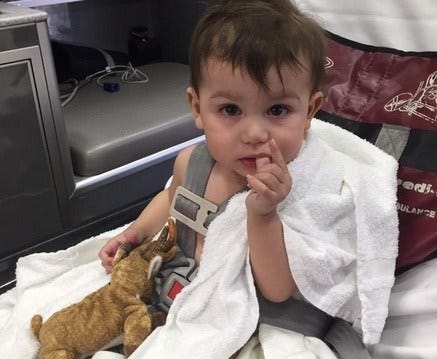 Posted By: KLKN Newsroom
8@klkntv.com
**UPDATE**
La Vista Police identified the little boy found alive in a dumpster Wednesday evening. No name has been released at this point. He was discovered just before 6:30 p.m. Officers are still investigating.
——————————————————————————————————————-
La Vista Police need help identifying a 1-year-old baby, who was found alive in a dumpster outside a La Vista apartment complex.
The young boy was found wearing only a diaper.
He was taken to a local hospital in stable condition. Police have not been able to identify him. Anyone with any information is urged to call the Sarpy County Sheriff's Office.