2019 Mountain lion hunting season approved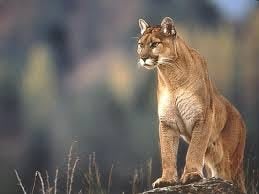 By: Channel 8 Eyewitness Newsroom
8@klkntv.com
The Nebraska Game and Parks Commission has approved a mountain lion hunting season for next year.
The commission voted Friday to resume the cougar-hunting season. Under the measure, eight mountain lions, including four females, may be killed within two areas of the Pine Ridge in northwestern Nebraska.
That includes four cougars in an area north of U.S. Highway 20 and four in an area south of the highway.
Only two females per area may be killed.
The commission will issue 320 permits for each area through a lottery drawing.
The season will run from Jan. 1 through Feb. 28, and the use of dogs, baiting or trapping is banned.
If the limits have not been reached by Feb. 28, a limited number of permit holders will be allowed to hunt with dogs in an auxiliary season to run from March 15-31.
The commission's move has faced some opposition, particularly from Omaha Sen. Ernie Chambers, who has fought to eliminate mountain lion hunting in Nebraska.