2020 Iowa caucus results trickle in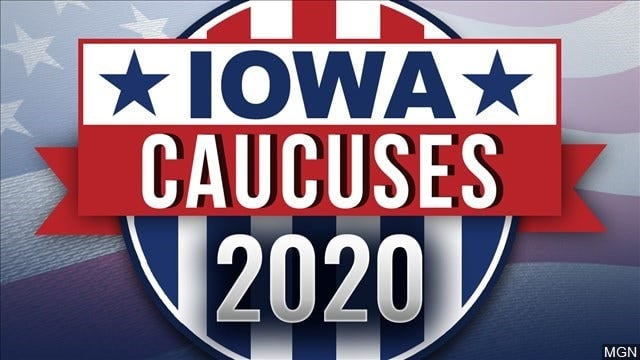 As of 4 p.m. Tuesday afternoon, results for the Iowa Caucus are being released.
With 62% of precincts are reporting, Pete Buttigieg and Bernie Sanders lead the Democratic candidates. Officials are still waiting on the other 38% of precincts.
Here are the preliminary percentages for the candidates:
Pete Buttigieg – 26.9%
Bernie Sanders – 25.1%
Elizabeth Warren – 18.3%
Joe Biden – 15.6%
Amy Klobuchar – 12.6%
Andrew Yang – 1.1%
The results were delayed an extra day, due to what party officials termed "inconsistencies in the reporting of three sets of results issues."
For the Democrats, a strong finish across the Hawkeye state's 99 counties could establish an early lead for one of the hopefuls, potentially propelling them ahead of the crowded pack. Up for grabs, are 41 delegates for the Democratic contenders and 40 for Republicans.
On the GOP side, as the incumbent Republican, President Donald Trump has received 97.1% of the votes or 39 out of the 40 delegates. Those numbers come from 99% of the Republican precincts reporting.
During the last presidential cycle, Texas Sen. Ted Cruz won the 2016 Iowa GOP caucuses, with then-candidate Trump coming in second. On the Democratic side, former Secretary of State Hillary Clinton prevailed over Vermont Sen. Bernie Sanders, who is seeking redemption in 2020 in a far more brimming field.
As results continue to come in, we'll be updating this story. Please check back throughout the evening.