20/20 to feature Murdock murders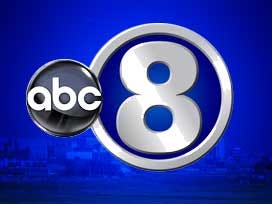 A double murder case in a rural Nebraska town will be featured on a national program.
Tomorrow night, ABC's 20/20 will look at the Murdock murders, a crime that rattled the small community.
It's been nearly four years since a prominent farm couple was murdered in their sleep, but for many years the case remained opened and now the chief crime scene investigator is behind bars because of it.
It was a tiny, close knit farming community, where everyone knew their neighbor.
But the night after Easter Sunday, the small community was rattled when Wayne and Sharmon Stock were murdered in their sleep. The small police force wasn't equipped to deal with this type of case, so they called in the pro, David Kofoed from Omaha. He said at the time, "it was kind of like something out of Truman Capote's In Cold Blood. A couple in their upstairs bedroom, in the middle of nowhere, Nebraska farmhouse and they were brutally murdered while they were sleeping."
He said immediately it looked like it was someone who knew the couple who committed the crime. "It was a dark gravel road. It wasn't near the interstate or any major highway. It appeared to us that someone knew where they were going and how to go up in that bedroom."
Two men, Nicholas Sampson and Matthew Livers were charged with the murders, but later let go. Jessica Reid and her boyfriend Gregory Fester were eventually convicted of the crime. They confessed to the being on a joyride crime spree and the stokes home was one of their targets. Reid said, "I was trying to get these people to believe me and instead they didn't want to hear it. Me and Greg were the only people there."
Years later, the case was revisited to look at the evidence that wrongly charged the two men. David Kofoed was convicted of evidence tampering. He's still serving his sentence at the Lincoln Correctional Center. He was sentenced to 20 months to four years.
20/20 will have the entire story Friday night, it airs at 9 pm.