28th annual Lincoln Mile race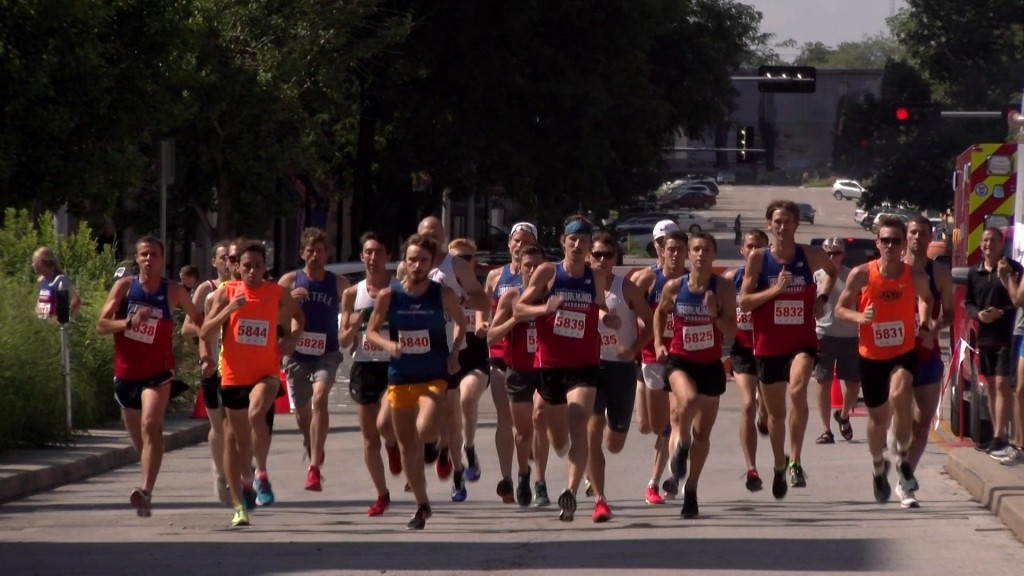 The 28th annual Lincoln Mile foot race took off this Sunday morning around 8 am. Races were split into heats based on skill and ages ranging from those under 10-years-old to those in their 50's.
The Lincoln mile is also considered the Roadrunner Club of America one mile Nebraska state championship. Sunday's race was the biggest turnout with almost 600 runners competing.
"There was a good field of women. 10 of us, so it was a good competition," Women's Elite runner, Jessa Sughroue said.
"It's just a lot of fun." Runner Meghan Albenesius said with her son, Leo Albenesius. "A cool experience to do a one miler and just push yourself because it's only one mile… Right? Yeah."
"This is my first race," Women's heat runner, Jennifer Diaz said.
"…and I've done them all, all 28 years," Women's heat runner, Karen Knap added.
"I myself, and a lot of the other girls, we went out almost too fast because we were just so excited to go, but it's a change of pace, but it's really fun," Sughroue said.
"Great atmosphere down here from the elites to the little bitty kids and stuff, so it's just a really fun event that everyone and their family can come down," pace rider for the event and recent 'Husker Hundo' champion, Robb Finegan said.
For some, it's a new kind of game.
"The road mile is just something pretty exciting. And people are figuring it out that it's really a lot of fun. And it's hard! People kind of foo–fooed it at first, and it's like you ran it hard, you ran it right, and it's harder than any half marathon or marathon that you've ever ran," Vice President of Lincoln Track Club, Ann Ringlein said.
"You just have to remember that it's fast. When you're doing 5K's 10K's, half marathons, you really have to hold yourself back at the beginning, and this you have to just like gun it," Sughroue said.
And for others, it's a second nature.
"He did really well. (Leo) He turned on the gas right at the beginning and at the end and it was hard to keep up with him," Albenesius said.
The older runners hope the youth keep their interest in the event.
"In 5 years they'll be out there and running. That's who the competition will be," Knap said.
For community, it's a team effort.
"The thing that I also like about this one because they run it in different sections, you actually get to like cheer for other people who you wouldn't normally get to watch because you're either ahead of them or behind them," Sughroue said.
Plenty of awards were handed out today and everyone was in good sport. The event was hosted by Lincoln Track Club and Lincoln Running Company.