UPDATE: 3 skiers buried in Colorado avalanche found dead
A group of 7 skiers triggered the avalanche, now, the 3 that were missing were found buried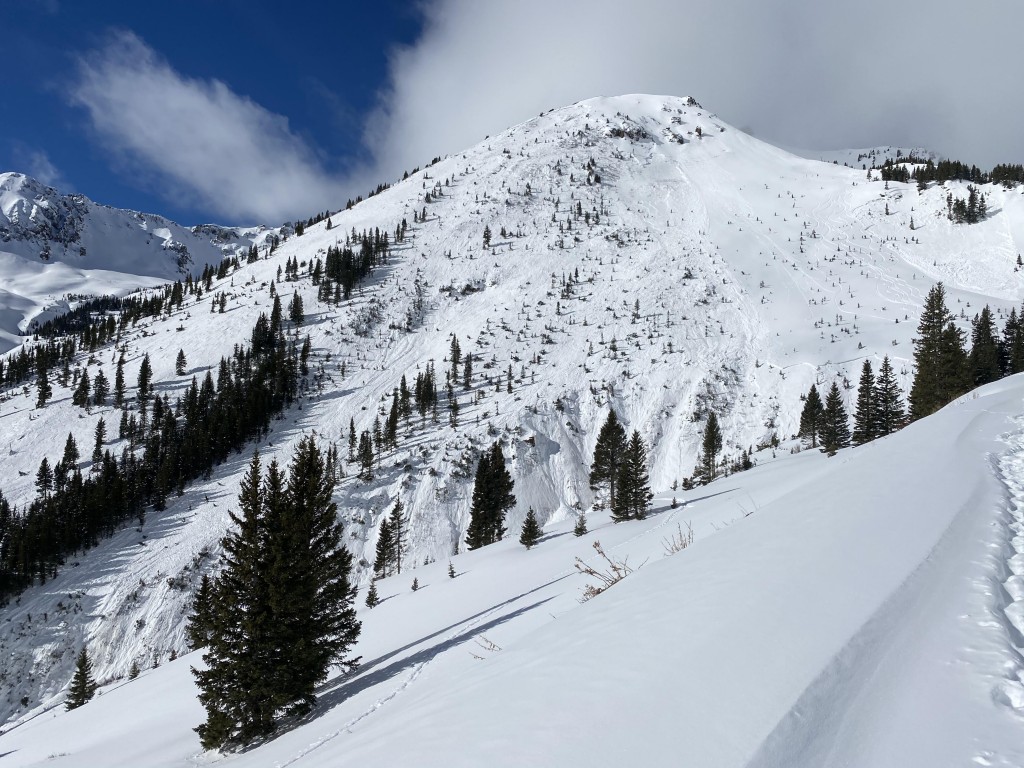 SILVERTON, Colo. (KLKN)- On February 1, a group of seven skiers triggered a large avalanche in Colorado. Three of them were deemed missing until they were found dead on February 3.
Out of the four people carried away in the avalanche, only one person was able to be recovered after being dug out–they suffered only minor injuries but the other three are dead, according to the Colorado Avalanche Information Center.
"… the families of Seth Bossung, Andy Jessen and Adam Palmer are allowing us to share their names so we can all openly acknowledge their deaths and grieve together," Eagle County and the town of Eagle said in a joint statement Wednesday. "The families are surrounded by loved ones, and we are asking everyone to respect their wishes as to when and how they wish to communicate with others."
They were able to find the skiers buried under more than 20 feet of avalanche debris because officials say they were wearing beacons.
SEE ALSO: Utah police: Avalanche killed 4 local backcountry skiers
FEBRUARY 3:
On Monday, a group of skiers in Colorado triggered a large avalanche at an elevation of approximately 11,500 feet in a locally known area called The Nose between the towns of Silverton and Ophir.
In the preliminary report from the Colorado Avalanche Information Center, they reported the group originally had seven members, now, three of them are missing.
The report says four people were "fully buried" in the debris, one person was recovered with minor injuries, and three have still not been found.
Search-and-rescue for the last three skiers lasted into Monday night, carried into Tuesday, and were suspended Tuesday night due to avalanche hazard. When rescuers feel the site is safe again, operations will continue.
In a Facebook post, the San Juan County Office of Emergency Management said that the identities of the skiers are "still pending per San Juan County Coroner's Office investigation".
"Avalanche danger in the backcountry is always unpredictable regardless of your avalanche knowledge and skills. It is critical to check the avalanche forecast and avalanche danger prior to venturing into the backcountry," they wrote.