UPDATE: PPP loans available starting Monday
Small business should be preparing to apply for the next round of relief coming from the federal government, and 8 Investigates is here to break down what you need to know on PPP.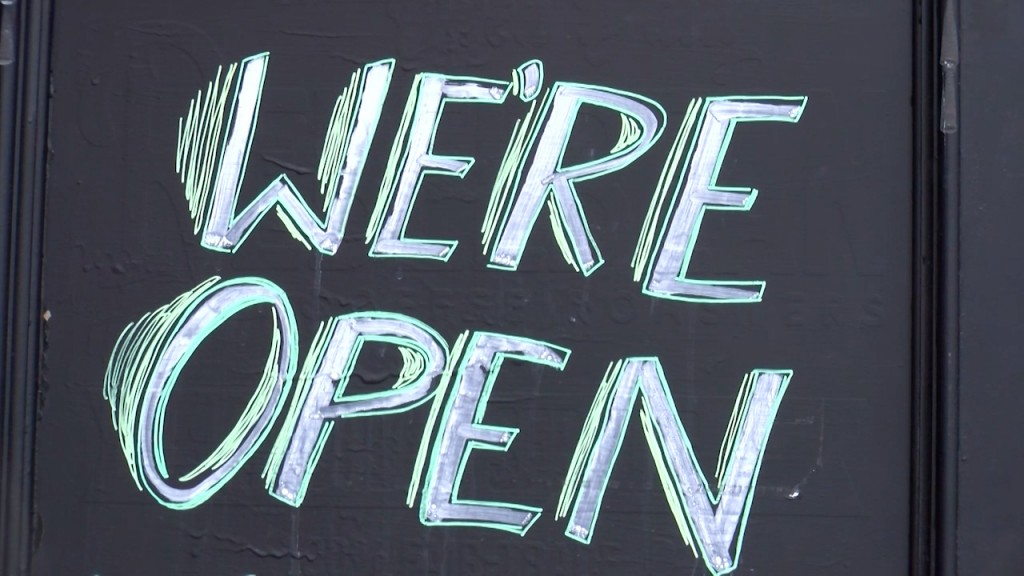 LINCOLN, Neb. (KLKN) – Beginning Monday, January 11, the Paycheck Protection Program (PPP) will be re-opened. Community financial institutions will be able to make First Draw PPP Loans and Second Draw PPP Loans on January 13. If that sounded like a foreign language to you, don't worry, the 8 Investigates team broke down what that all means for you.
Small businesses across Nebraska are looking for a fresh start and new hope in the new year, and that help might come in the form of the renewal of the PPP, but how do you get started in the process? The 8 Investigates Team is here to help.
Congress passed the second COVID-19 Relief package in late December, and $285 billion is being allocated to small businesses through the Paycheck Protection Program.
The loans are at a fixed rate of 1%, and during the last round, depending on the date of your loan, could be paid back either in two years or five years. Round two of relief is expected to have the same maturity rates.
Here is some of the newest guidance from the SBA:
When can I apply for a PPP loan?
Congress passed the second relief bill on Dec. 28, giving the Small Business Administration 10 days to create regulations on PPP funding. Then, applications will open and be available until March 31, 2021. The loans re-open the week of January 11. The details can be found HERE.
Lincoln Mayor Leirion Gaylor Baird said "I'm thrilled that Lincoln businesses will have an opportunity to access additional PPP loans. Important improvements to the program include expanded eligibility to additional organizations, access to a second PPP loan for eligible businesses, and eligibility for loans for additional expenses. This is good news for Lincoln businesses and our local economy."
How can I apply for a PPP loan?
The application and verification process for the next round of PPP loans can be found here, on the Small Business Administration website.  The website estimates that the application process will last around two hours.
Borrowers can also call their bank for a rundown of the approval process. If you're unsure if your bank is an approved lender, view the list below.
Who can lend PPP loans in Nebraska?
More than 330 banks in the state of Nebraska are eligible to be lenders of PPP loans. The full list can be viewed here. Banks in the Lincoln area include (but are not limited to) Pinnacle Bank, Union Bank & Trust, U.S. Bank, Wells Fargo, and Bank of the West.
How do PPP loans get approved?
PPP loans are made by banks and lending institutions and then guaranteed by the Small Business Administration. Applicants self-certify that they are eligible for a PPP loan through the application process, and the application is reviewed by the lender.
When the lender approves the applicant's/borrower's application, the loan is approved and submitted to the Small Business Administration.
How much money is my small business eligible to receive? Can my business receive a 2nd PPP loan?
In the first round of federal relief through the PPP, small businesses were eligible to receive up to $10 million. In round two, relief will be capped at $2 million.
If you did apply for and receive a PPP loan in round one, you are eligible again if you have exhausted the previous funding. According to the SBA and U.S. Chamber of Commerce, you are able to receive continued relief if:
you have exhausted your first PPP loan
you have less than 300 employees
you have experienced a greater than 25% reduction in gross receipts during the first, second, third, or fourth quarter in 2020 relative to the same quarter in 2019.
Entities with significant ties to China are ineligible for a second draw loan.
The maximum loan amount for the second-round funding is the average monthly payroll costs for the entity during the 12 months prior to the loan or, at the election of the borrower, 2019 multiplied by 2.5 (or 3.5 for employers in the accommodation and food service industry).  Loans will be capped at $2 million.
MORE: Where is my STIMULUS CHECK?
Are PPP loans tax deductible?
Yes. With its passage, Congress overturned the IRS ruling and provides that regular business expenses paid for with PPP loan proceeds shall be deductible for tax purposes (applies to past and future loans).
The list of expanded expenses that qualify for forgiveness can be found here.
Can non-profit organizations receive PPP funding now?
Yes.
Who received a PPP loan in the last round?
During the first round of federal relief, 43,995 small businesses across the state of Nebraska received loans that averaged at around $78,000. Some received $5 million, and some received $1,000.
According to FederalPay.org, the top five industries to receive relief in the state were corn farming, beef and cattle ranching, insurance agencies, religious organizations, and real estate agencies.