A 91-year-old is released from CHI Health, beating the coronavirus
A 91-year-old has beaten the coronavirus, surprised by cheers from hospital workers.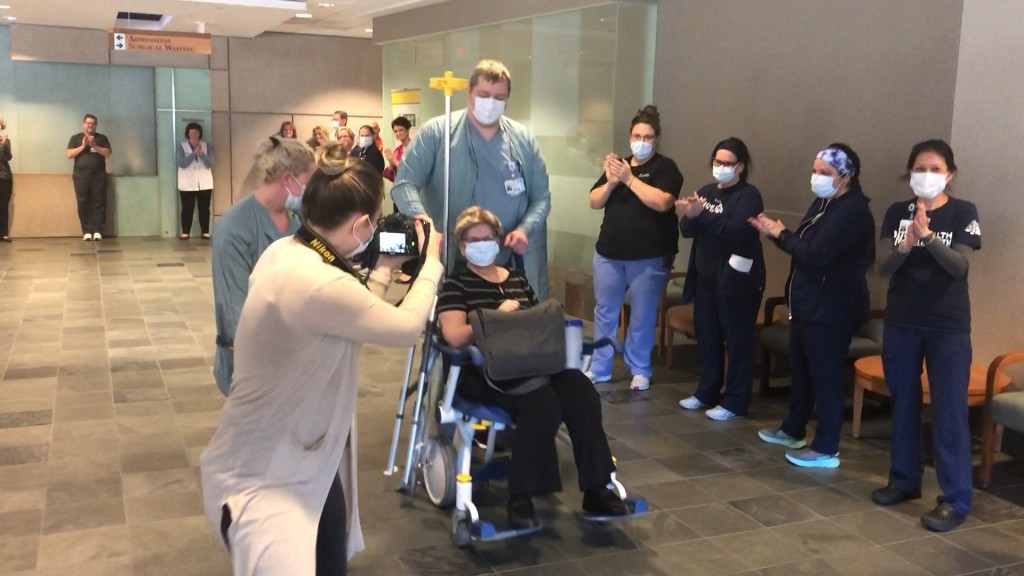 A 91-year-old has beaten the coronavirus and we caught up with her as she was released from CHI Health St. Elizabeth this afternoon.
She told Channel 8 that she feels,"Great! I said I could go plant flowers or make a cake or something," said Imogene Hostetler, COVID-19 survivor. "I couldn't believe when I came out there we're all these people, oh my gosh!"
Hostetler was greeted by CHI Health St. Elizabeth workers as she exited the hospital and was embraced by her daughter after being separated for so long.
A nurse who was by her side during the fight says Imogene's secret to beating it was her friendly spirit.
"I think some people just have that drive and that spirit and are just full of energy," said Patrick Kamphaus, St Elizabeth registered nurse. "I think she's just fully invigorated and just wanted to get better and keep going on."
Imogene adds one of the first things she will do is send belated birthday cards to her grandchildren.