A dump truck and car collide head-on south of Lincoln hurting at least one person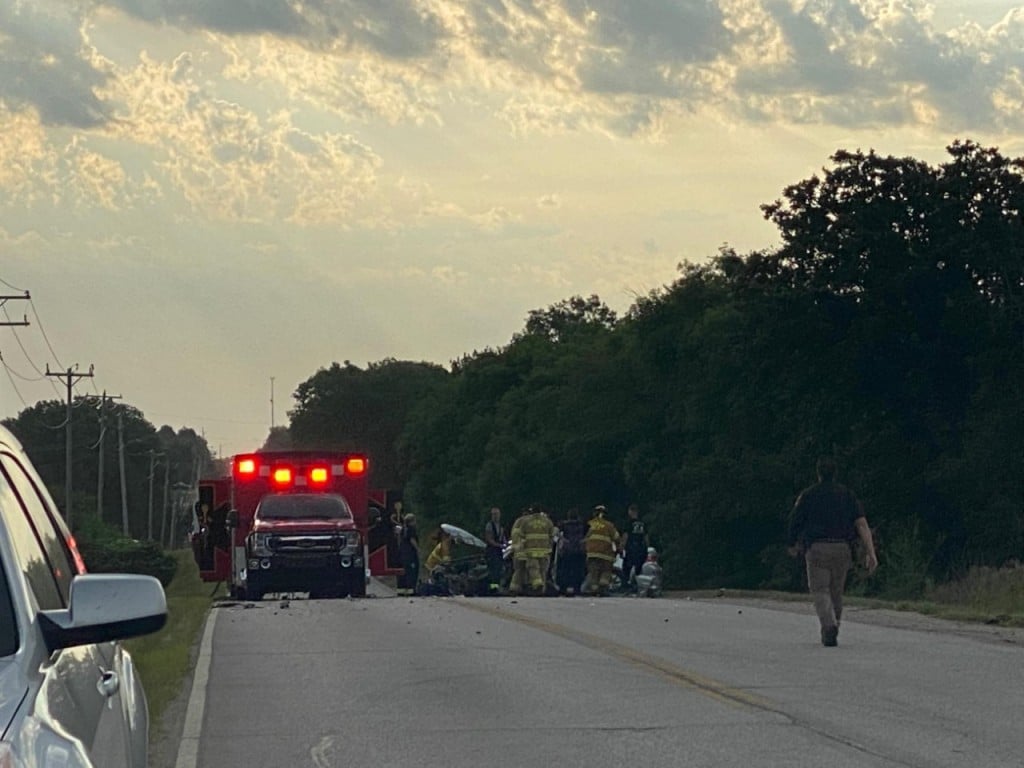 UPDATE 10 a.m. — Authorities are now telling Channel 8 the car crossed the center line, leading to Wednesday morning's head-on crash.
They've also confirmed the dump truck driver was not harmed after colliding with the Honda.
UPDATE 8:30 a.m. — The Lancaster County Sheriff's Office tells Channel 8 the drivers of each vehicle were the only ones involved in this head-on crash.
We're told the person in the car suffered serious injuries, but should recover.
The dump truck driver is okay.
Authorities are hoping to have the area reopened by 8:45 a.m.
LINCOLN, Neb. (KLKN) — A dump truck and a car collided head-on Wednesday morning near South 38th Street and Saltillo Road.
The first report came in around 7:23 a.m. and authorities have since closed down the surrounding area.
The Lancaster County Sheriff's Office tells Channel 8 at least one person was trapped in their vehicle after the collision.
They've since been pulled free and taken to the hospital after a medical helicopter was called to the scene.
Our crew says the car looks to have been totaled in this wreck.
No word just yet on the condition of everyone involved in this, or what led up to it.