A local animal medical center remains open during COVID-19 quarantines
A local animal medical center is making sure pets still get the care they need while social distancing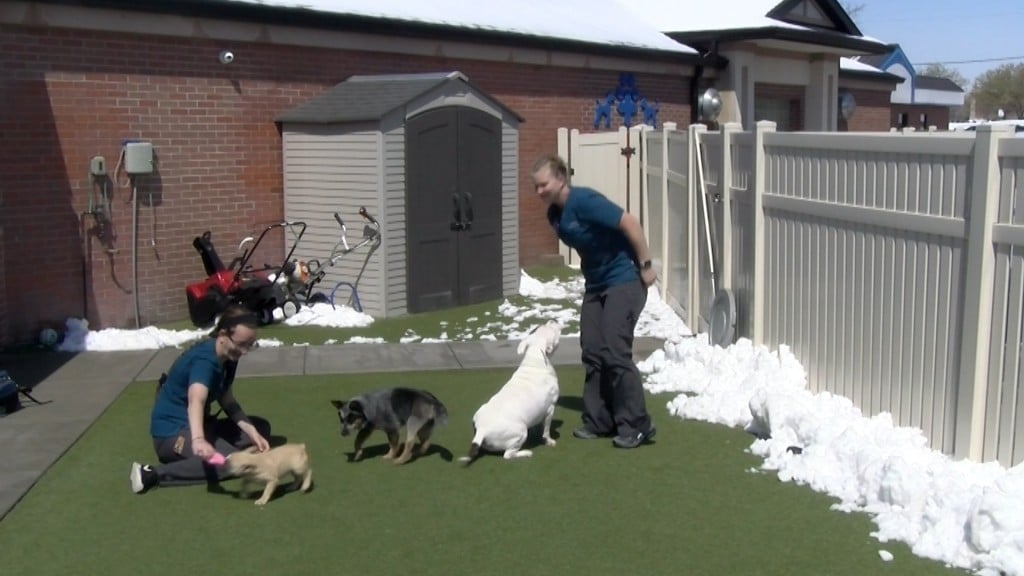 A local animal medical center is making sure pets still get the care they need during the COVID-19 quarantines.
"Animals are still gonna get sick, our furry friends are still gonna need medical care, so that's why we are here," says Lyndee Whalen, an associate veterinarian. "We're still working full time to help provide for them."
The Nebraska Animal Medical Emergency Center is making sure pets still have care and fun during the quarantines. The center has remained open as other veterinary offices close. They offer special services to make sure you and your pet remain healthy.
"We do offer curbside appointments, so owners who want to come and have their pet treated but don't want to come into the building, they can stay in their car during that time," says Whalen. "Or drop off appointments, where they can drop off their pets and we can just call them and talk with them over the phone."
The staff wears masks and have a Plexiglas barrier to protect receptionists and the public, establishing a six-foot distance.
As worries grow about catching the virus from your pet, Whalen says there is no data that shows humans can catch COVID-19 from animals. But if you have the virus, she says you should take steps to keep your animal-safe.
"The American Veterinary Association is recommending that you take some precautions, that you don't potentially give it to your pet," says Whalen. "So wearing gloves wearing a face mask, trying to limit your contact with them during that infection."
The kennel is also open for essential workers and the public if you need a safe place for your pet to stay while on the job. A worker remembers being an EMT and how great care for her pet was vital.
"About two and a half years ago I was working I had a job where I was working overnights," says Savannah Elmore, kennel lead and dog trainer. "I was working 24 hours like most health care providers and I needed a place for my dogs and I would actually bring my dogs here, way before I started working here. We have overnight 24-7 care. We are also a veterinary clinic so if there ever is an emergency there is a doctor here."
The center is open 24-7 just in case you have questions or need medical care for your animal. For more information visit https://www.namcvet.com/.