ABC Special Report: Nation reaches half-a-million COVID deaths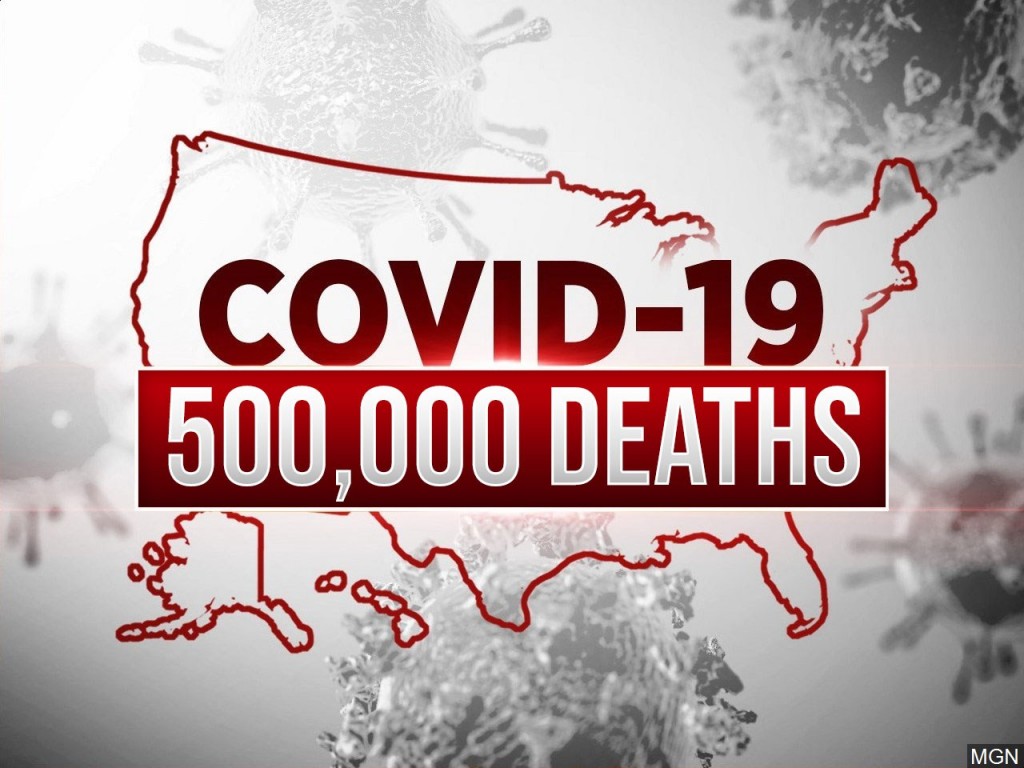 WASHINGTON (ABC) — The nation has hit a somber milestone Monday, over half-a-million COVID-19 cases have been reported by Johns Hopkins University. President Biden will be remarking on the death toll, followed by a moment of silence at 5 p.m.
ABC News will be airing a Special Report to bring you full coverage of the event. Watch it live with Channel 8, both on-air and online.
According to data from the U.S. Department of Health and Human Services, it took less than 100 days for the U.S. to double its death toll from 250,000.