Archie the Mammoth bronze statue gets a bath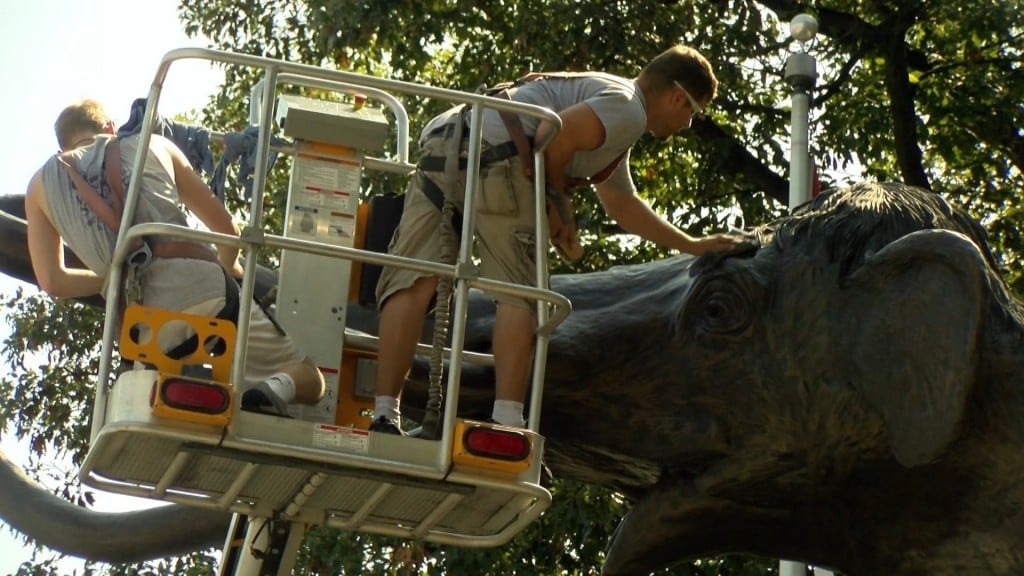 The bronze statue of "Archie," on UNL's campus in front of Morrill Hall got a cleaning today.
It's just a simple bronze cleaner.
Archie's statue will be 21 years old this October.
The actual skeleton of the mammoth was recovered in Lincoln county in the early 1800s by some chickens who were pecking at the exposed skeleton. A farmer noticed and contacted the then Museum curator.
The bronze statue sits in front of the University of Nebraska State Museum.
"Archie needs to have a bath ever 2 years. There's enough grime and whatnot that builds up from pollen and exhaust fumes that it's good to scrub down the bronze and give it a fresh new patina for the next couple of years," University of Nebraska State Museum, Dr. Susan J. Weller said.
Fun fact for those who make it inside the museum: most of Archie's skeleton is real mammoth, composed of several different skeletons to make a complete figure. Mammoth heads are porous. The head is a remodeled replica because real mammoth heads don't last as long as the rest of the skeleton.