Auburn caps undefeated season with second straight title
The Auburn Bulldogs finished an unblemished season by handling Ogallala.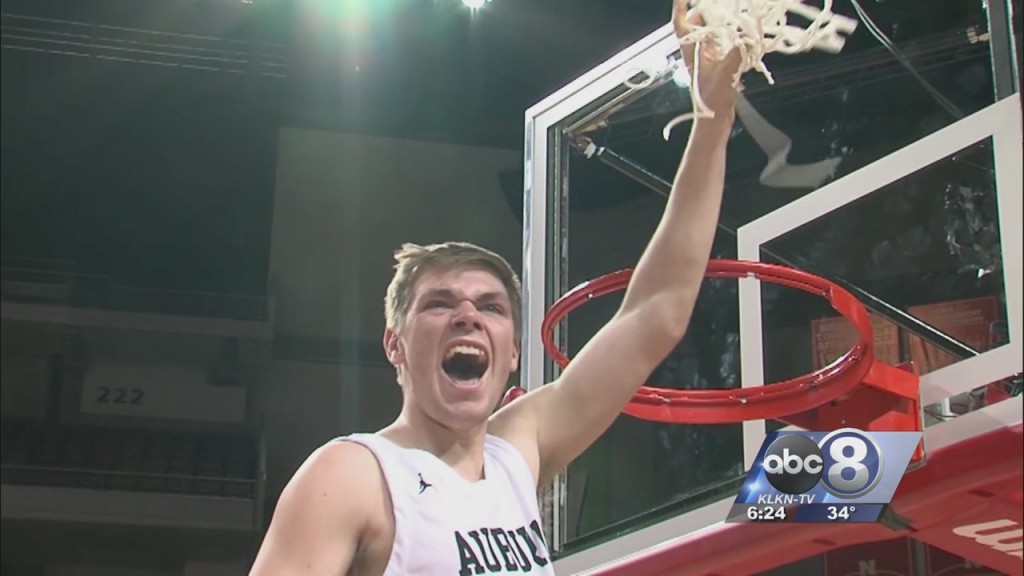 LINCOLN – State champions once again, the pressure can finally be lifted off Auburn's shoulders as the Bulldogs raise a trophy for the second straight year.
Head coach Jim Weeks won his fifth career championship as the dynasty-building Auburn Bulldogs handled Ogallala from start to finish in a 58-34 rout.
Click the video for highlights and some unforgettable quotes about toughness from Weeks and junior guard Cam Binder.