Aurora teen competes in national Doodle for Google competition
Kendal Wineteer is competing on the national level after one of her drawings with an inspirational message was selected as a finalist.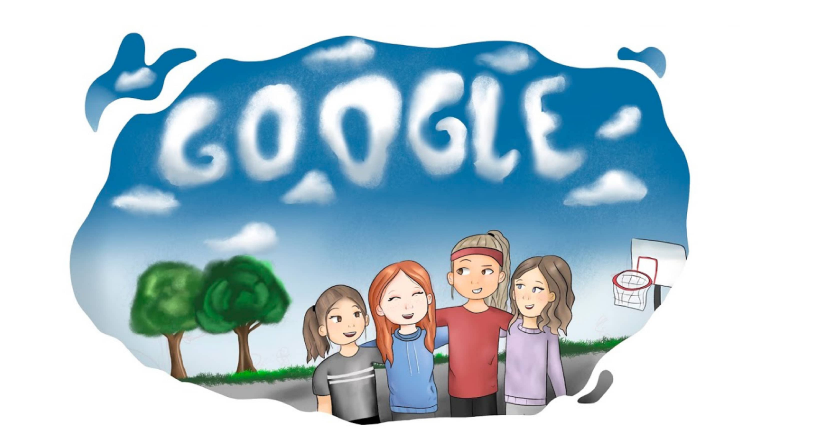 LINCOLN, Neb. (KLKN) –13– year–old Kendal Wineteer from Aurora is an avid drawer. She even has a YouTube channel to show off some of her work. It's one special drawing that's going to change her life.
"It was crazy. Like I've been imagining this and dreaming for like, many years, like two years. So, that was just surreal," Kendal said.
It's an accomplishment three years in the making. Kendal is one of the finalists in a Doodle For Google competition.
"I saw just the title of the email that said finalists. So, then I was like yelling across the house and I sprinted downstairs. I was like Kendal, Kendal, Kendal," Ryan Wineteer, Kendal's dad, said.
Each year, the prompt is different. This year students were told to draw something inspired by 'I am strong because'.
"Well, I was talking to my friends about it, because I talk to them about like everything. I decided to do that, I'm strong because I'm accepted by my friends for who I am," Kendal said.
She drew her and her friends and wrote a poem to go with it:
"What makes me strong is what you ask, and my response is a simple task. Accepting others takes no skill, just a ready heart and mindset to fulfill. Being accepted makes me strong, as well as accepting others and helping them along."
If Kendal wins, she would get a $30,000 scholarship and $50,000 for her school, something she's pretty excited about.
Like most 13–year–old's, Kendal is still debating on where she wants to go to college and what she wants to be when she grows up but she's definitely got some ideas.
"I changed that many times in the past couple years. I originally wanted to be like an optometrist or like an engineer or other stuff like a mathematician. Then I've always wanted to be like a graphic designer because I thought that'd be really cool to do," Kendal said.
With so much ambition, there's no doubt Kendal would put the $30,000 to good use.
The competition is based off of the public's votes. You can vote for Kendal until Friday, if she wins, she'll go to the top five and then potentially become the national winner.