UPDATE: Police identify Lincoln crash victim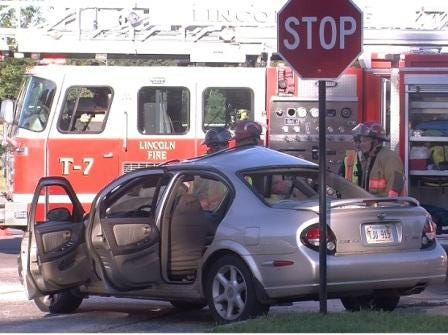 By: Megan Conway
mconway@klkntv.com
Lincoln police have released the name of the victim who died from an accident Monday morning at S. 56th & Van Dorn. It happened around 7:45 am.
She was 61-year-old, Luz Guzeman Carrera from Columbia, South America.
Police say a gold 2000 Nissan Maxima was southbound on S. 56th Street getting ready to turn left onto Van Dorn. They say a northbound traffic, in the inside lane, stopped to let the Nissan pass through. While turning, police say a pickup in the outside lane hit the Nissan on the passenger side.
All three occupants of the Nissan Maxima and the driver of the Ford Ranger were transported to a local hospital. Police say the front seat passenger of the Nissan died later at the hospital. Others involved sustained non-life threatening injuries.
The accident is still under investigation. An autopsy has been ordered by the County Attorney's Office. No citations have been issued. Accident reconstructionists have cleared the scene and traffic has been restored through the intersection.