Ballistic vest company that's saved two Nebraskan's lives visits Lincoln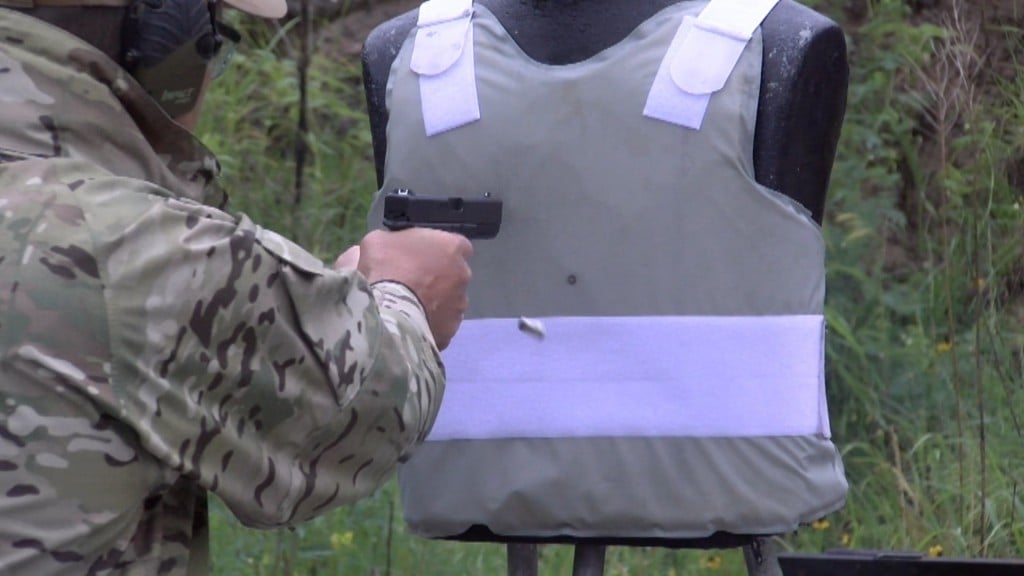 Posted By: Bayley Bischof Channel 8 Eyewitness News
In 2015, one of our own Lincoln police officers responded to a fairly routine call and ended up getting shot in the chest.
"I was shot at point blank range right here, and had I not been wearing my vest I likely would have died," Officer Angela Sands said.
The company that made the vest she was wearing that day, Point Blank Enterprises, visited the Lincoln Police Department's training range Thursday and put their products to the test.
The vests were shot with more than 60 rounds from several different firearms, to show how the vests protect from ballistic rounds.
"This armor as you can see actually caught it so there was no exit from the backside of the plate so that slug is inside of here somewhere," Ryan Nelson, with Point Blank said.
Giving officers protection while weighing less than two pounds.
State Senator Tom Brewer tells us just how impressive this is, when he was in the military, his armor weighed in at 40 pounds.
"With new technology, they're more effective, and you're carrying less weight," Brewer said. "In this day and age, that they're using more rifles and extreme weapons when it used to be a mostly pistols world, they need protection."
Brewer said he can't speak highly enough of the protection these kinds of vests provide, because he too, owes his life to one.
"I was in Afghanistan, we drove into an ambush and over a two hour period I was shot multiple times, and it was because of the body armor working I survived it."
Credited with saving at least two Nebraskan's lives, this is the choice armor for the Nebraska State Patrol, members of Lincoln Police Department, and maybe soon, Lincoln Fire and Rescue.
"Lincoln Police, the Sheriff's Department, UNL Police Department takes great care of us on calls that are violent scenarios," Captain Rick Schneider, with LFR said. "But extra protection of body armor would be a good thing for our people."
Not every Lincoln Police officer uses this particular vest, the department actually lets the officers decide what company they want to go through.
But all officers do have this level of protection, and many say they're very thankful for it.