Boswell's attorney says State's case is 'weak' in opening statements
Attorneys on both sides gave their opening statements to the jury Friday morning in Lexington, on day 3 of the Bailey Boswell trial.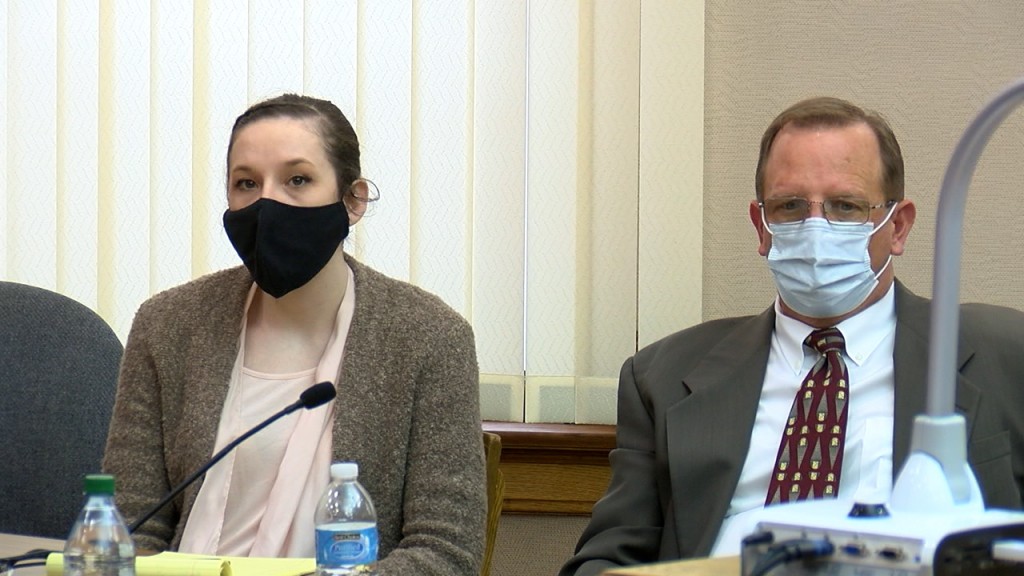 Day three of the Bailey Boswell trial began inside the Dawson County Courthouse Friday morning. State prosecutor Sandra Allen began the trial by providing a roadmap of how Sydney Loofe went from getting ready for a date to being dead.
Allen started at the beginning – November 14, 2017.
"Sydney Loofe, who was 24 years of age, woke up pretty happy that day, she was excited. The reason she was excited because that night, she had gone on a date with a girl she had met on Tinder."
Allen explained that Tinder is a dating app that has become popular in recent years, and that Loofe had joined after recently moving to Lincoln and wanting to meet new people.
Loofe, who worked at the Menards on south 27th street in Lincoln at the time, met with Boswell on November 14 and the two planned to meet again the next day. Allen says Boswell, who was using the fake name Audrey while talking to Loofe, was already plotting her death. Allen says that while Loofe was working, Boswell and her boyfriend, Aubrey Trail, were at the Home Depot, buying tools that would later be used to kill and dismember her that night.
Allen talked about the people who will be important to Sydney's story, and who will testify in the coming weeks; Loofe's mother, friends, and three women who had been involved in Boswell and Trail's 'alternative lifestyle.'
Throughout her hour-long opening statement, Allen described how Boswell and Trail were tracked by Lincoln Police and Saline County Sheriff's Deputies through cell phones and surveillance video, and how investigators came to find pieces of Loofe's body scattered in fields in rural Clay County.
"Then they find an upper arm, and it's when they find that upper arm that they knew they found Sydney. Because she had a tattoo on her arm. On her tattoo were the words 'everything will be wonderful someday.'"
After briefly detailing the entirety of Loofe's story,  Allen closed and was followed by Todd Lancaster, Boswell's lead attorney.
Lancaster reminded jurors that opening statements are not evidence, and asked the jurors to consider the consistency or inconsistency they will see from witnesses who are called. He said the state will be 'assaulting them with graphic content' in order to pull at their emotions throughout the trial.
"Some of the evidence you're going to see is going to leave you with more questions than answers, and you're going to have to figure out what he state has proven and what value the evidence they give you has."
During his trial in 2019, Aubrey Trail, who was found guilty of first degree murder, insisted that Boswell was innocent and that he was the one who killed Loofe during a sexual act.
In just under 10 minutes, Lancaster concluded his opening statement by saying the state has a weak case.
"Look at the state's evidence critically, and remember when you start getting emotional, when you start getting upset about this, think about why the state is giving you that evidence. It's because it's weak and they want to rile your emotions up."
Evidence will begin to be presented Monday morning.