Update: Carbon Monoxide Poisoning At Downtown Jail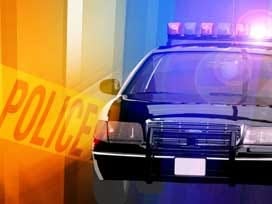 By: Kayla Bremer
kbremer@klkntv.com
A dozen people were taken to the hospital after a carbon monoxide leak hits the Lancaster County Jail.
Lincoln Fire and Rescue crews treated a woman outside the building after she felt ill while working in the cafeteria. Twelve people in all were taken to Bryan West Campus Sunday afternoon.
Battalion Chief Leo Benes says workers and inmates self–evacuated the building after complaining of headaches and vomiting.
"We found people that had fairly high levels of carbon monoxide in their bloodstream," Benes said. "Through our evaluation, we encouraged them to be transported to the hospital for further evaluation."
He says the levels of the gas inside the building at 10th and H Streets can have deadly affects in a very short amount of time. But he says none of the people taken to the hospital suffered life–threatening injuries.
Both workers and inmates were among those treated.
Officials say Lincoln Police and Lancaster County Sheriff's Deputies escorted the "low level security" inmates to the hospital for security reasons.
"We worked with the facility staff here and felt very comfortable that all the precautions were taken to secure those individuals and yet render them the care that they needed," Benes said.
Officials say they believe the carbon monoxide leak was caused by a malfunctioning piece of mechanical equipment.