BREAKING: Riley out as Huskers coach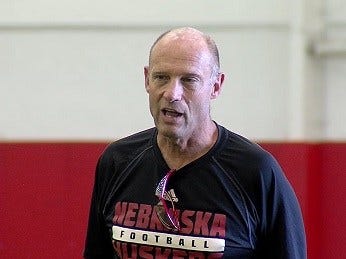 Lincoln, Nebraska, Nov. 25, 2017 – Director of Athletics Bill Moos announced today that the University of Nebraska has ended Head Football Coach Mike Riley's employment effective immediately.
Moos will talk with members of the media at 1 p.m. today (Nov. 25) in the West Memorial Stadium Don Bryant Press Box (Sixth Floor) and has begun the search for Nebraska's next head football coach.
"Mike Riley has brought tremendous professionalism and energy to the Nebraska football program, but unfortunately, those attributes have not translated to on-field success," Moos said. "After a thorough review of all aspects of our football program, I have chosen to move in a different direction."
After consulting with university leaders, Moos decided to seek a new coach for the storied football program, which finished with a disappointing 4-8 record in 2017.
The University of Nebraska Football Program has won five national championships and entered the 2017 season ranked fourth all-time with 889 victories since the program's first year in 1890.
Hired as Nebraska's 29th coach on Dec. 5, 2014, Riley posted a 19-19 mark over three seasons.
Moos said the focus now turns to hiring a head coach who will put the Huskers in the best position to compete in the Big Ten and nationally.
Nebraska will move quickly in its search to secure a new head coach and Moos has appointed Assistant Coach Trent Bray, who coaches Husker linebackers, to serve as head coach in the interim.
"I expect to find a leader for our football program that will put our student-athletes in a position to compete for championships and grow as young men," Moos said. "I am confident our next coach will meet that standard."