UPDATED: Voluntary evacuation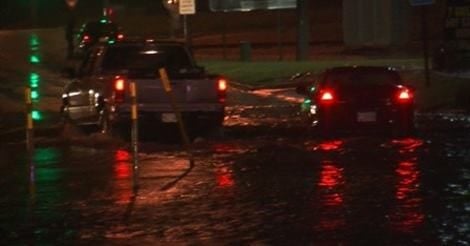 By: KLKN Newsroom8@klkntv.com
Press Release:
Public safety officials are advising residents in the North and South Bottoms neighborhoods to voluntarily evacuate as soon as possible. The affected area is bordered by Folsom, 8th, Van Dorn and Cornhusker. Salt Creek is getting close to topping the levee as other creeks drain into it.
UPDATE:
For those who need a place to go, two recreation centers are open:
"F" Street Recreation Center, 1225 "F" Street. This center will accept pets.
Those with special needs should go to Belmont Recreation Center, 1234 Judson
The Red Cross will be available at both locations.
Those needing assistance with transportation can call 402-441-5530.
The Salt Creek levee has not been topped. The next 24 hours will be critical. If the creek tops the levee, a mandatory evacuation may be necessary. The Lower Platte South NRD has the major responsibility for monitoring the waterways and levees and is using sand bags at critical locations to reinforce the levee.
In the City limits, the Salt Creek watershed is the main area we are monitoring.
In terms of street closures, right now the main ones are West O from the Harris Overpass to Capital Beach as well as N. 84th. Detours are in place. Many streets in the South Bottoms are impassable right now.
We do not know how many homes and businesses are in the affected area. Casady said he could determine that if he had some time, but that's not possible today. They are mainly concerned about the residential areas, not the West Haymarket/Downtown areas in the area shown on the map. Public Safety officials especially urge those with pets, who are on medication, who are elderly or disabled and those who do not have transportation to evacuate as soon as possible.
Public Safety and Emergency Management official say there are no mitigation strategies to pursue that guarantee protection. Evacuation is the best solution for safety.
Do not drive through standing water or around barricades. Turn around, don't drown.
If homeowners have a flooding or sewer back up issue, understand there health risks involved and water damage restoration professionals should be contacted. More information is available at lincoln.ne.gov