Bryan Health officials discuss COVID-19 recoveries
"We still feel good about this," he said. "We're doing the right things as a community, but we've got to make sure we don't let our guard down."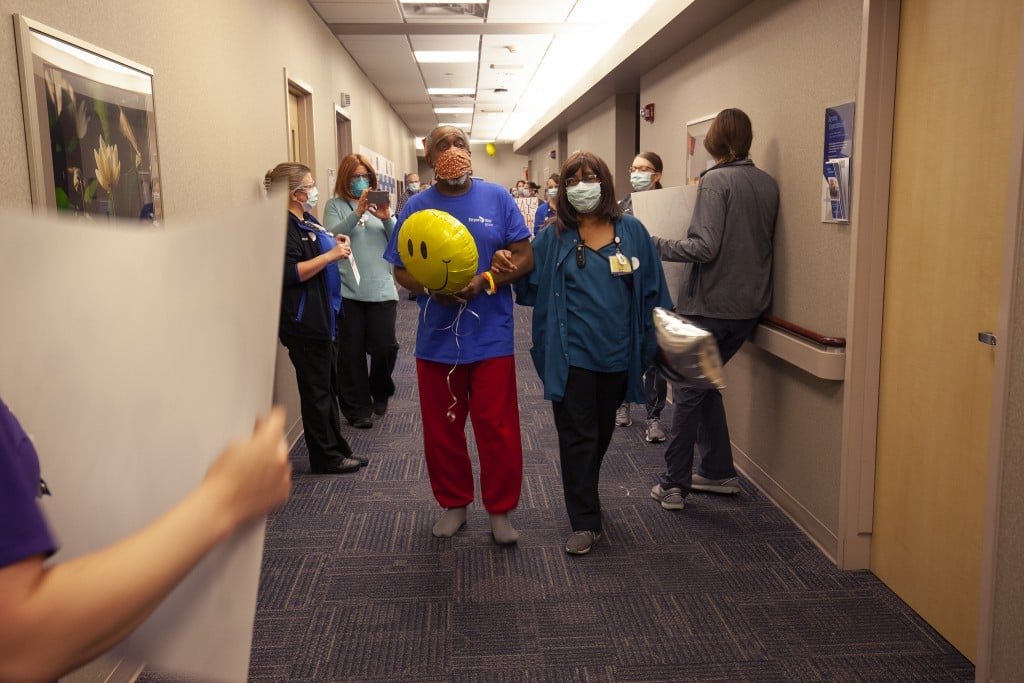 When Eric Bluford arrived on Bryan Health last month, he wasn't doing well.
"He was really, really, really, sick," said Bob Ravenscroft, vice president of advancement at Bryan Health.
Bluford, who was diagnosed with COVID-19, arrived at Bryan on April 5 and was put on a ventilator. He was moved to in-patient rehab on April 24. A week later, he was discharged.
Bluford was the first COVID-19 patient t to be discharged from Bryan Acute Inpatient Rehabilitation. His sister Trisha, who works in environmental services (EVS) on this same unit, happily escorted him along the parade route.
It can be hard to define a "recovery," Ravenscroft said. For some, it could mean they survived the virus. For others, it may be when they're discharged from the hospital. For others, when they've fully recovered.
But one thing is for sure – Bluford's recovery is one of many Bryan officials have seen since the pandemic started.
To date, 74 COVID-19 patients have received care at Bryan Medical Center. Two of those – neither of whom were Lancaster County residents – died. Another 19 are currently hospitalized. But the other 52 have all been discharged after receiving care.
With nearly 4,300 tests completed, Bryan Health has seen 545 positives. Almost all of those people are receiving care and recovering at home.
Of the 19 in-patients, nine are Lancaster County residents and six are on ventilators.
While cases have begun to surge in Lincoln and Lancaster county, Bryan Medical Center CEO John Woodrich says the numbers are exactly what they've anticipated.
"We still feel good about this," he said. "We're doing the right things as a community, but we've got to make sure we don't let our guard down."