Building collapses in north Lincoln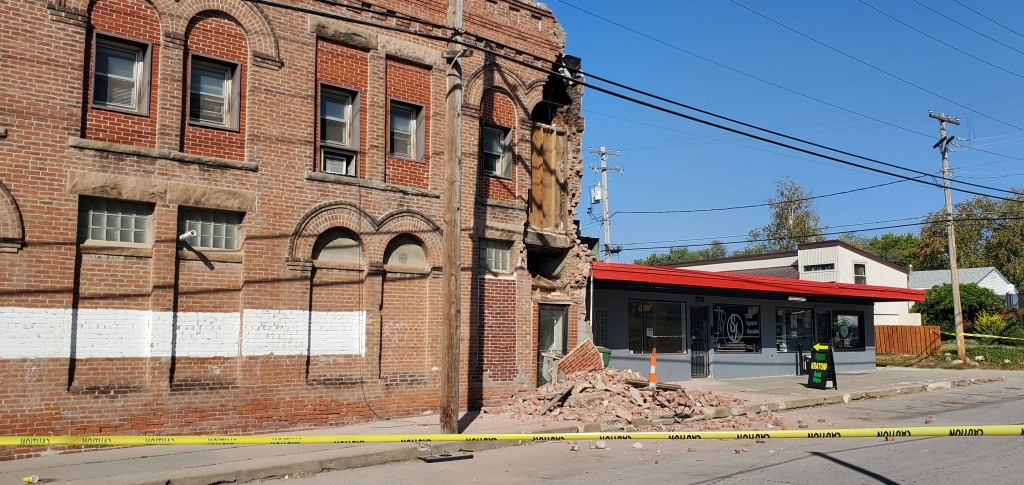 LINCOLN, Neb. (KLKN)– Crews were on scene of a building collapse in north Lincoln Tuesday morning.
Around 9:30, authorities were called to 12th and Belmont Streets after part of a building collapsed.
The building, that once was the home of Amen's Liquor, was vacant at the time of the collapse.
A neighboring resident witnessed the collapse from his front porch and called authorities immediately.
"I heard this rumbling noise and I looked over towards Amen's building and all of a sudden the wall just came down and there was a big cloud of dust for a couple of minutes," Rick Frame, who lives nearby said.
The collapse is concerning for those who live around the building. They say the structure is known to be unstable.
"My biggest concern was the children walking by every day, all day long, that someone does something about it, so no one gets hurt," Frame said.
The scene is still under investigation, but at this time there are no reported injuries.