Businesses adjust in pandemic, increasing casual options for customers
Small businesses are making smart decisions as customers' needs change in the pandemic.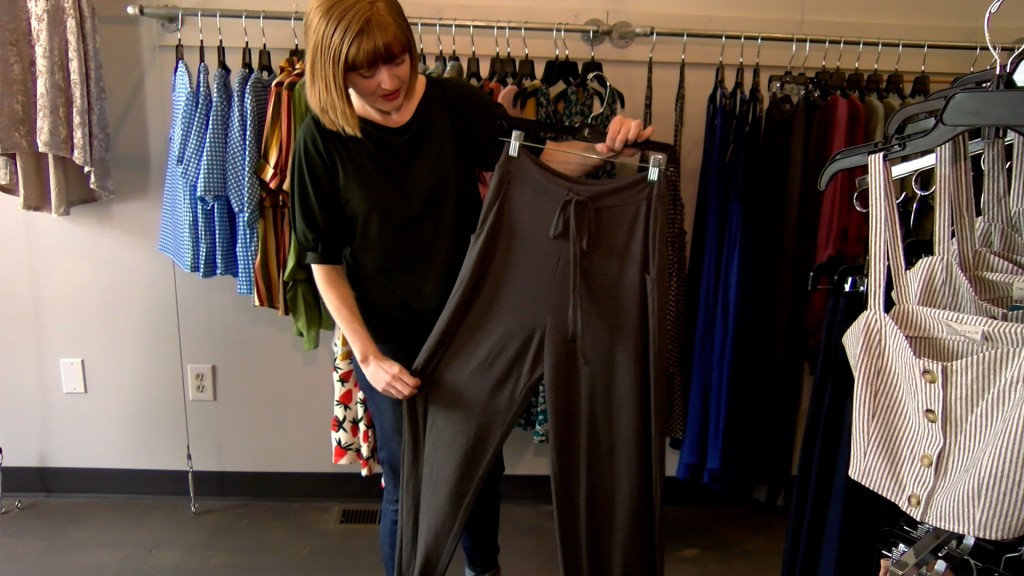 (LINCOLN, Neb.) – Small businesses are making smart decisions as customers' needs change in the pandemic.
As many small businesses and boutiques adjust during COVID–19 you may find more casual options than business clothes, as people are beginning to work from home.
"A lot more of the casual things are selling," said Brown. "I would probably say 80 percent of my sales are more lounge pants and comfortable tops."
Melissa Norman–Brown is a new shop owner but the pandemic slowed sales after her grand opening in March.
"It's been crazy, especially since I did just move into this location in March," said Brown. "I'm still trying to establish myself as a business, so I don't have the clientele as some of the other businesses do."
The Polka Dot Boutique carries dressy and casual options, but Brown made a choice that many businesses are, offering more casual wear.
"I decided pretty quickly with knowing that people are working from home, events are being canceled," said Brown. "Weddings are being postponed until next year. People aren't going to need the dresses and skirts I like to carry in my shops."
So Brown did a 360 focusing on comfortable soft pieces that are stylish.
"A lot of casual things, lounge pants, casual, cute tops, just things that people can wear around the house," added Brown.
She says another hot seller is handmade masks.
"I mean, it's kind of weird to think that masks are my like my best seller right now," said Brown. "Like people are coming in specifically to look at the masks that I have."
Brown also offers free delivery options for Lincoln and private shopping after hours.
"(I take) you know payments over Venmo or pay-pal and just drop it off on their doorstep and there's absolutely no contact whatsoever," said Brown. "Also, I can be open for private shopping."
Find the Polka Dot Boutique on Facebook and Instagram or email polkadotlincoln@protonmail.com.