Cat rescued from Lincoln power pole after three days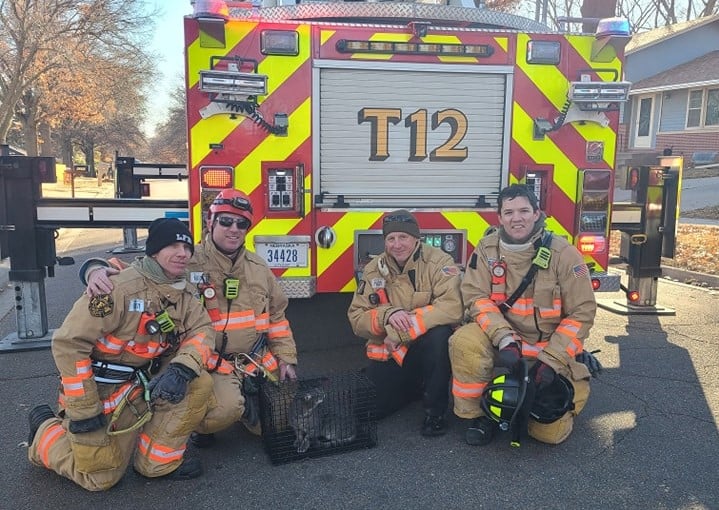 LINCOLN, Neb. (KLKN) – After three days trapped on top of a power pole, a cat has all four feet on the ground again.
Lincoln Fire & Rescue and Lincoln Animal Control got the cat to safety on Saturday.
LFR climbed up to get the cat down, and Animal Control assisted from the ground with nets and a cage.
The cat was found near 45th Street and Pioneers Boulevard and is now being turned over to the Capital Humane Society.
Animal Control shared photos of the rescue on social media.